03.02.2022
Micropropagation at Duchy College Rosewarne

The micropropagation laboratory at Duchy College Rosewarne was established in 1991. Over a number of years, the facility has become an important, nationally-recognised research facility for the propagation and cultivation of endangered plant species.
The primary focus has been on conserving plants of historical significance, such as saving a 1200-year-old oak tree with the Ancient Tree Forum, or helping The Lost Gardens of Heligan recover mature species of rhododendrons. Plantlets that come out of the lab are grown on within the nursery and when hardy enough are dispatched.
More recently, the facility has been working with a number of commercial growers to create new plant propagation protocols and wider research projects that support the rejuvenation and climate change agenda.
The Rosewarne Micropropagation facility is a valuable educational resource run by a dedicated and experienced team. In addition, we can provide essential skills and expertise of researchers and academics from across The Cornwall College Group to deliver a diverse range of bespoke projects.
The Micropropagation facility is embedded in our curriculum at Duchy College Rosewarne, with students using their conservation modules to learn about the sterile techniques and working with precious plant material.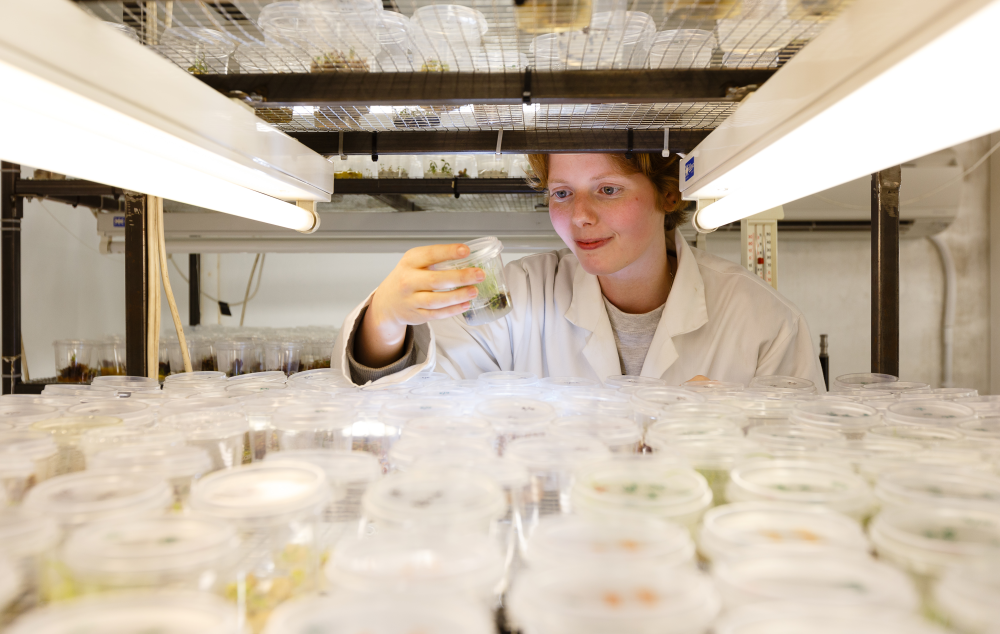 There is also an opportunity for local schools to have students carry out work experience. Students from Eden Project Learning have been able to carry out research for their dissertations, making the facility a vital cross-campus resource.
"There is a long history between Rosewarne and the horticultural and farming community, both as a campus of Duchy College and, previously, as an experimental station for the Ministry of Agriculture, Fisheries and Food," said Venetia Summers, Head of Campus for Duchy College Rosewarne
"This relationship has developed into many forms, including education, variety trials, micropropagation, plant breeding and research. Rosewarne is well equipped to support horticultural and agricultural industries by delivering skills and as a field trial platform responding to industry needs for research, development and innovation."