Welcome to the Februray 2021 Rural Services Partnership Spotlight
In this edition we showcase the diverse work undertaken by member organisations, in rural areas across the country featuring articles on mental health, community projects, health, affordable homes, farming, electric vehicles, arts, pubs, funding, youth, water bills, transport and more. We also welcome new members and remind you about free online events coming up. Happy reading!
---
New Members
The RSP, in partnership with the Rural Health & Care Alliance (RHCA), has increased its membership to over 215 organisations. The latest to join are Ashford Volunteer Centre and The Exam House click on the name of each organisation to find out more
---
Keep your stories coming
We're always keen to promote our member organisations, so if you have an article you would like to feature in either a future Spotlight, or our weekly Rural Services Network e-bulletin, please email to admin@sparse.gov.uk
---
Free online seminars and events
We have a fantastic range of online seminars planned for this year, covering all things rural including: education, transport, digital connectivity, decarbonisation, health, housing, business advice, high streets and economic vibrancy. Click here to view the full programme and book. And remember all events are free of charge to our members.
---
FEATURED ARTICLES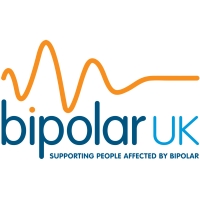 Join Our Virtual Bipolar Conference – 30th March 2021
On World Bipolar Day, 30th March 2021 we will be coming together for a virtual conference which is free to attend! This will be the largest gathering of people affected by bipolar in 2021.
Join by going to: https://www.eventbrite.co.uk/e/bipolar-uk-virtual-conference-2021-tickets-133104253405
As the conference is online you can join from anywhere in the country. There are 11.4 million people live in rural communities in the UK of which an estimated 228,000 will be living with bipolar. The conference will highlight how they you can get support online during the coronavirus pandemic, especially given that services are often difficult to access in rural areas. There will be a choice of Breakout Rooms with sessions on recovery from the stresses of the pandemic, medication and research.
Read more
---
Local people helping other local people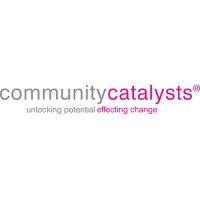 Community Catalysts is a community interest company with over 10 years of experience in helping people and communities across the country to use their talents to start and run community enterprises and community businesses that support and care for other local people.
We were commissioned by North Yorkshire County Council (NYCC) in 2019 to deliver an innovative project, nurturing new and existing community enterprises across the vibrant, rural Ryedale area. At the time, care and support needs were high and, due to the rural nature of the area, the choice of services was limited. Our project aims to offer more options for local people, create inclusive communities and keep local money local which is particularly key in rural areas.
Read more
---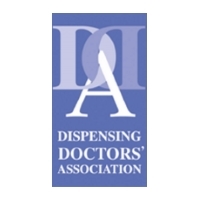 Integrating care: truly, will it ever work?
A call for views on 'Next steps for Integrated Care Systems (ICS) in England' was launched at the end of last year, ahead of plans to implement ICS in England by April this year.
It is a vision of the NHS Long Term Plan that all of England will be part of an ICS by April 2021. Bringing together commissioners and providers of NHS services with local authorities and other partners, ICS aim to plan and manage services at greater scale in order to maximise benefits. Features of ICS include the footprint (usually based on local authority boundaries), and closer co-working by provider collaboratives (eg, NHS and foundation trusts) and national and regional bodies, including the Care Quality Commission (CQC) and the Department of Health and Social Care.
Read more
---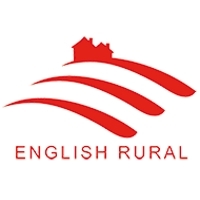 How building affordable homes can help to reduce rural isolation and loneliness
A 'silent epidemic' is how the Commission for Loneliness describes the scale and impact of social isolation.
This sounds sensational until you read more about the harm it has on physical and mental health. Loneliness increases the likelihood of death by 26% and the chance of developing dementia by 64%. It's a serious issue and rural communities are suffering worst of all.
Self-help styled neighbourliness is still an important feature of village life, but busy lives and increasingly fragmented communities mean that this can be relied on much less than in years gone by. It seems that well intentioned citizens like Miss Marple stopped checking on neighbours through Victoria sponge distribution long ago – they also discovered most people prefer ordering Mr Kipling's online from Ocado nowadays.
Improvements to broadband are being made, but digital investment in rural areas is behind towns and cities. For most villages, 4G is an urban myth, in fact the chances are you would have to scale the local church bell tower to get a decent mobile signal.
Read more
---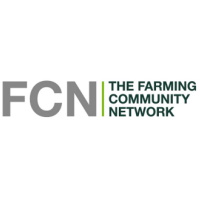 FCN supporting business and personal resilience
2021 brings with it many changes for British agriculture. During this period of immense change, FCN is supporting farmers' mental and business resilience in a number of ways.
We recently announced a joint project with The Nuffield Farming Scholarships Trust and Focussed Farmers to develop a programme offering business and mental resilience support to the farming community.
The programme will include a video series, mentorship programme, farm walk series, online webinar, newsletter, peer support networks and online workshops. This project sets out to provide support across the sector to those members of the farming community affected most by the difficulties and isolation brought by Covid-19.
Read more
---
Electric Nation Vehicle to Grid project announces Green Energy UK as an energy partner
Imagine this; every residential street full of clean, electric vehicles charging at low peak times and storing energy that has been generated by renewable sources. Then when the grid requires extra power during peak times, instead of firing up those dirty great fossil fuelled power stations, those car batteries silently sell the energy back to the grid.
Of course the system is so smart that you simply tell it that you need your car fully charged by 7am the next morning - and it will manage the energy exchange for you.
This is the future of our energy - and projects like the Electric Nation trial, will help us to ensure the supply and demand for energy is managed sustainably and efficiently.
That's a massive step towards us achieving our net-zero UK ambitions.
Read more
---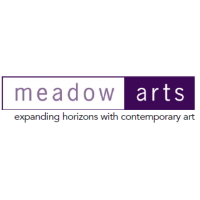 Artists explore rural experiences
Rural contemporary arts organisation Meadow Arts has moved into the digital realm over the last eleven months, delivering creative projects online for schools and the public as well as supporting artists. Moving workshops online was quite a learning curve, enabling artists to reach wider audiences via Instagram streaming with their activities. A summer project saw more than 70 young people complete their Arts Award Discover certificate, creating beautiful artworks inspired by the outdoors.
This winter and spring, the sixth season of the Art House Open Lecture Series is presented online for the first time, in collaboration with University of Worcester's Fine Art department. Some of the most exciting contemporary artists currently making work in the UK and abroad will be talking about their artwork, ideas and the processes they use in the free talks (please book a ticket).
Read more
---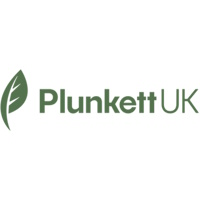 Creating new community businesses in our valued places of worship
Shops, cafés and local vital services are being re-located into the heart of our rural communities and into our places of worship. Churches and their associated buildings are finding new life through working with their wider community to allow community-owned businesses (those that are run for the community by the community) to operate from within their walls.
The Plunkett Foundation, working alongside Allchurches Trust, is providing specialist advice and funds to encourage churches to work closely with community businesses and explore the benefits of helping their villages to thrive. In helping communities develop new services, such as a shop, café or post office, they can also help address issues of isolation, loneliness, wellbeing, work and training.
This new programme of support, worth £200,000 and funded by Allchurches Trust, will enable a specialist support service to provide bespoke advice and grants needed to encourage new community businesses to thrive in Christian places of worship.
Commenting on the new project, James Alcock, chief executive of the Plunkett Foundation, said: "One of the biggest challenges facing community businesses is the lack of suitable premises. We are proud to be leading on a wider Places of Worship campaign which aims to highlight the further potential of faith buildings to host these businesses. This new project will open the door for many businesses and places of worship to work together to bring vital services and social benefits to their community."
Read more
---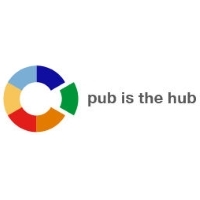 Pubs, poems, positivity: National poem of thanks to resilient publicans and 'Winter Warmers' pub poetry collection unveiled
A 'National Poem of Thanks to Our Nation's Publicans' has been released by Pub is The Hub and arts project INN CROWD to thank publicans for their resilience and continuing support of their local communities during this Covid-19 pandemic, despite the huge challenges they continue to face themselves.
The poem's release marks the launch of a 'Winter Warmers' campaign by Pub is The Hub, the not-for-profit independent organisation that offers specialist advice on the diversification of services at rural pubs and ways publicans can support their local communities, and INN CROWD, who work with pubs to provide them access to professional live literature, which is specially commissioned for pub audiences.
The 'Winter Warmers' initiative is based on a collection of seven heart-warming poems about pubs, specially commissioned by INN CROWD. The poems have been written by poets in six regions across England, with the campaign aiming to bring cheer and hope to publicans, their staff and their local communities and to help keep people connected during this challenging start to 2021 with this current lockdown.
Read more
---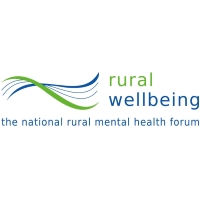 Rural Wellbeing
Covid-19 is taking its toll on the mental health of our communities. The National Rural Mental Health Forum is continuing to run a series of mainly Scotland specific seminars which may be of interest to rural stakeholders across the UK. On the 3rd of February 11am they shall receiving feedback from the University of Edinburgh/Generation Scotland on their major research in to the impact of Covid on rural Scotland, plus a presentation from the Mental Welfare Commission into their guidance on psychiatric emergency care.
Further to that seminar, on the 17th of February rom 11am, the National Rural Mental Health Forum shall be hosting a seminar on research undertaken in to marginalised communities affected by the impact of Covid plus work of Camerados, a growing movement of people who get through tough times by looking out for each other.
Read more
---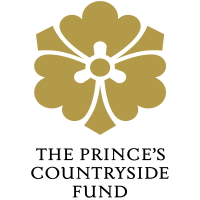 The Prince's Countryside Fund
The Prince's Countryside Fund (PCF) is a UK-wide charity, established by HRH The Prince of Wales in 2010 which aims to empower family farms and rural communities to ensure their futures.
Barclays 100x100 UK COVID-19 Community Relief Programme Funding
Back in April 2020, Barclays announced a £100m Community Aid Package to support charities that are helping people and communities most impacted by COVID-19. £10m of this funding has been donated through their 100x100 UK COVID-19 Community Relief Programme, with us, The Prince's Countryside Fund, being one of 100 UK charities each receiving a donation of £100k, allowing our important work to continue.
We were chosen by a selection committee to support the long-term resilience and sustainability of the UK's rural communities following the COVID-19 pandemic by offering grant funding to projects which are delivering vital community services and enhancing the lives of people who live and work in rural areas. Read on here
Read more
---
UK Youth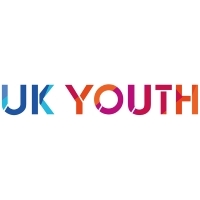 UK Youth is a leading charity that exists to ensure all young people are equipped to thrive and empowered to contribute at every stage of their lives. We work with others to ensure that the youth sector is strengthened, supported, and that provision is youth-led, evidence-informed and delivers high-quality outcomes.
As part of our Belong Collective, we have done lots of work over the last two years to tackle youth loneliness and isolation. The Belong Collective brings together youth workers in a dynamic community that supports learning and collaboration, and develops best practice. The sector-led forum also helps drive a national conversation about how youth workers are best placed to address the issue of loneliness. Please join us on 25th February at 12pm for our next virtual Belong Collective where we will reflect on the work of the collective so far and share resources to help us to continue our battle to keep young people connected.
Read more
---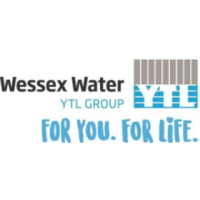 Affordable water bills for Wessex Water customers
During these testing times, many are worried about what the future holds for their finances. If you're facing financial difficulty, either short-term or long-term, Wessex Water has your back.
The Covid-19 pandemic has created a whole host of uncertainties for all of us. Perhaps one of the biggest worries for some people is the damage to the economy and what effect that might have on personal finances.
For many years Wessex Water has supported customers in financial difficulty to make sure their bill is affordable based on their individual circumstances, or help them get back on track if they are in debt.
Read more
---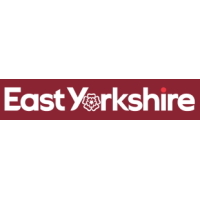 JustGo continues to transport key workers across rural North Lincolnshire
JustGo North Lincs, operated by Go-Ahead bus company East Yorkshire and funded by North Lincolnshire Council, will run throughout the latest national lockdown restrictions to support those making essential journeys.
Since it started offering rides in September, JustGo has enabled hundreds of teachers, NHS staff, postal workers, retail staff and other key workers living in rural areas across North Lincolnshire get to work.
JustGo is a demand-responsive bus service using a fleet of minibuses and the latest customer technology, providing transport where bus services are not available. Passengers hail a ride through a smartphone with the JustGo North Lincs app, which was developed in conjunction with tech company Liftango.
Read more