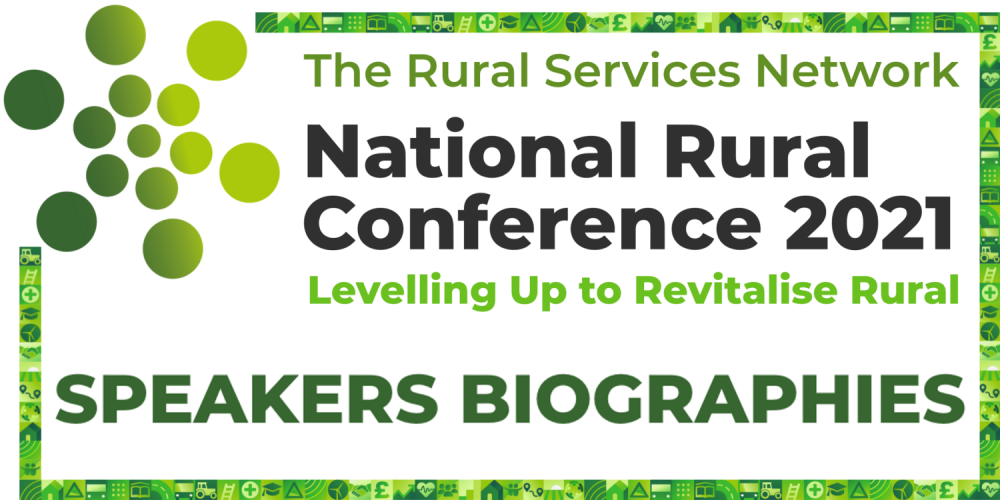 Monday 13th September
Richard Wainer, Policy and Public Affairs Director, BT Group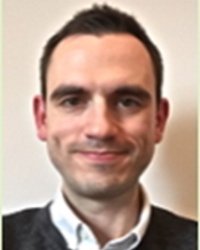 Richard Wainer is Policy and Public Affairs Director, Networks, BT Group. Richard leads BT's public policy work across key issues relating to its investment in and deployment of fixed and wireless networks. He was previously Head of Policy and Public Affairs for EE prior to its acquisition by BT Group in 2016. Earlier in his career, Richard led Nationwide Building Society's policy and public affairs activity, helping the mutual to navigate the aftermath of the financial crisis. He has also worked at the CBI, where he was focused on education and skill policy.
---
Chris Taylor, Broadband Manager, Shropshire Council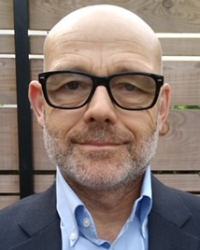 Since 2013 Chris has led the Connecting Shropshire team, a Shropshire Council Economic Growth infrastructure programme focussed on delivering improved digital infrastructure. He has a strong background in IT programme management, grant funding and contract management. Chris has been successful in securing over £40m of funding to deliver improved digital infrastructure in Shropshire which has increased superfast broadband coverage from 24% in 2014 to 97% in 2021. Chris is committed to exploiting new technology opportunities through test and trials and is currently working with partners on the West Mercia Rural 5G Project as part of the national DCMS Test and Trials Programme. As a technology specialist he has over 35 years' experience in the public sector.
---
Selaine Saxby MP, Chair of the APPG for Broadband and Digital Communication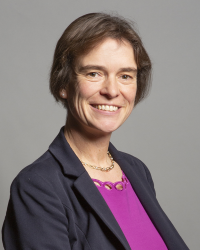 Selaine Saxby MP has been the Conservative Member of Parliament for North Devon since the 2019 General Election, and also sits as a ward Councillor in her constituency. Previously she was an entrepreneurial business owner and a secondary school maths teacher. Selaine has a particular interest in levelling up North Devon and in protecting our environment, and is the active Chair of four APPGs: Broadband and Digital Communication, the Celtic Sea, Cycling and Walking, and the Wood Panel Industry. Selaine was elected onto the Work and Pensions Select Committee in March 2020.
---
The Rt Hon Lord Benyon, Parliamentary Under Secretary of State
(Minister for Rural Affairs and Biosecurity)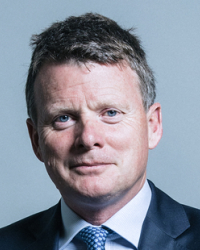 The Rt Hon Lord Benyon was appointed Parliamentary Under Secretary of State at the Department for Environment, Food and Rural Affairs on 13 May 2021.
Lord Benyon was raised to the Peerage in January 2021.
Political career
He was Conservative MP for Newbury from May 2005 to November 2019.
Richard Benyon was Parliamentary Under Secretary of State for Natural Environment, Water and Rural Affairs from May 2010 to October 2013.
He served as Opposition Whip from 2007 to 2009 and as Shadow Minister for Environment, Food and Rural Affairs from 2009 to 2010.
Career outside politics
Following a career in the army, where he served with the Royal Green Jackets from 1980 to 1985, Richard qualified as a chartered surveyor and ran a business which included farming, forestry and the management of rural and urban housing.
---
Tuesday 14th September


Supported by NICRE
Professor Janet Dwyer, Co-Director, NICRE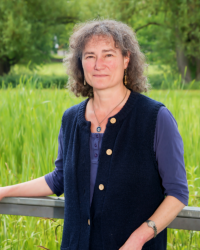 Janet joined the CCRI in 2002 after working for more than a decade in a government agency and an independent policy think-tank. She was awarded the title of Professor of Rural Policy in 2010 and was Co-director and Director of the CCRI for just over a decade.
Janet directs and undertakes research related to agriculture, the environment and rural development. Her research expertise centres on European and UK rural development policy and practice, with particular interest in integrated approaches, environmental sustainability, new business approaches to rural resilience, institutional adaptation and social innovation. Janet is well-known in policymaking circles in the UK and EU, has skills in facilitation and consensus-building, and is a regular speaker at international conferences.
She is a Director of Rural England, fellow of the Royal Society of Arts, a founder member of the Uplands Alliance, Associate of the Royal Agricultural Societies of Britain and Académie d'Agriculture, France, and current President of the UK Agricultural Economics Society. Recent research includes an EU-wide evaluation of LEADER 2014-2020; support for 'Exmoor's Ambition'; PEGASUS – examining how best to foster public goods and ecosystem services from farming and forestry; an analysis of England's rural communities for Defra; and drafting Malta's CAP Strategic Plan 2020-2028.
---
Professor Jeremy Phillipson, Director, NICRE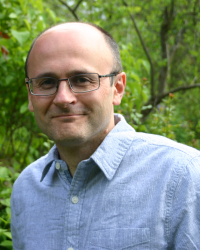 Jeremy is Professor of Rural Development at the Centre for Rural Economy, Newcastle University. He has research interests on the development needs of rural economies and fishing communities, expertise exchange within rural land management, and on the integration of social and natural sciences in resource management.

He advises government through his membership of the Defra Science Advisory Council Social Science Expert Group, Defra Rural Academic Panel and Scottish Government Rural Economy Action Group.

Jeremy is a member of the Northern Uplands Leader Local Action Group and previously was Assistant Director of the UK Research Council's Rural Economy and Land Use Programme.
---
Roger Turner, Rural Economies Consultant, NICRE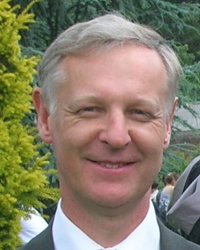 Roger has more than 45 years' employment and activity for the UK's rural land users and enterprises and, since 2014, has worked, with Newcastle University's Centre for Rural Economy, and the Rural Enterprise UK team, as policy advisor and knowledge exchange facilitator. He's built links between researchers and policy and economic leaders, rural, business, third and public sector organisations.
Roger's work draws on employment and experience in farming, forestry, environmental conservation and rural businesses since the 1970s. He has advised and represented these communities, shaping evidence, policies, operational and support programmes for their needs and futures.
Experience of rural estates management laid the foundation for national positions at the NFU, RSPB, Countryside Agency and Commission for Rural Communities, as well as work with local government, Government, EU, OECD and UN organisations and programmes. He has pioneered improved analysis and reporting of rural economies' statistics and outputs, including in the aftermath of the 2007/08 financial crisis, brokered relationships between divided interests in rural activities, and provided a 'rural voice' in many forums where it was previously absent.
---
Wednesday 15th September
Professor Sheena Asthana, Director of the Plymouth Institute of Health and Care Research, Plymouth University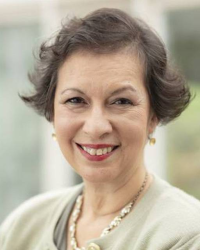 Professor Sheena Asthana is the Director of the Plymouth Institute of Health and Care Research. Whilst still teaching and publishing on key issues relating to global public health, Sheena focuses on public health in the UK. including the largest local evaluation of a Health Action Zone, co-writing a major text on health inequalities and being a board member of the Royal Society for Public Health and a non-exec director (with the public health remit) of NICE. She sits on the Advisory Committee for Resource Allocation, the independent body that advised NHS England on he distribution of more than £100 Billion NHS funding and is completing a book with Alex Gibson on 'The Postcode Lottery in English Public Services: the role of Formula Funding', which covers, not just the NHS but funding allocations for local government, adult social care, children's services, education and policing.
https://www.plymouth.ac.uk/staff/sheena-asthana
---
Councillor Martin Tett, Leader of Buckinghamshire Council, Speaking on behalf of the County Council Network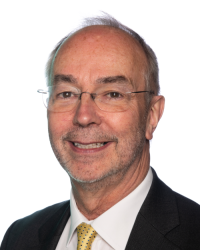 Martin has been Leader of Buckinghamshire Council since its inception in April 2020. Prior to that he was Leader of Buckinghamshire County Council since May 2011, having joined the Council in 2005. His responsibilities include overall policy direction and strategy, financial strategy, communications, external relations with Government and representative bodies. He leads on the council's stance on HS2, Heathrow expansion, and economic development. Prior to becoming Leader, Martin was Cabinet Member for Planning and Environment. Martin has pursued a policy of making Buckinghamshire "Member Led" and has introduced a "Think Councillor" policy for all officers.

Martin is a member of the Local Government Association's People and Places Board, having previously been Chairman of the Local Government Association's EEHT Board (Environment, Economy, Housing and Transport). He is also currently Chairman of South East Strategic Leaders (SESL- an association of unitary and county Leaders for the wider South East of England) and England's Economic Heartland (EEH) Strategic Alliance and Leaders' Board. Martin is also the Adult Social Care spokesman on behalf of the County Council Network.
---
Nora Corkery, Chief Executive, Devon Communities Together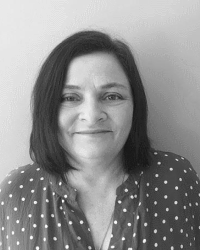 Nora is Chief Executive of Devon Communities Together, part of the ACRE national network. A Law and Politics graduate, Nora's career has been spent in the public and VCSE sectors working alongside communities in South Wales and in Devon. Nora worked for the Citizens Advice Service in Devon for 23 years, including 12 years managing the Devon Welfare Rights Unit, until joining the Executive Management Team at Devon Communities Together in 2015. Nora is working together with the shadow Integrated Care Service in Devon to develop a cross sector partnership on identifying and tackling rural health inequalities in Devon
---
Josh Payne, Education Manager, National Farmers Union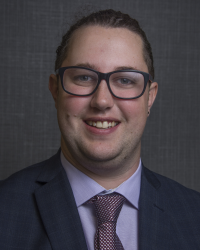 After leaving teaching in 2013, Josh embarked on a career in STEM outreach and project management .Before joining the NFU, he was Major Projects and Development Manager at the STEM charity The Smallpeice Trust, working with partners such as GCHQ, Eon, Network Rail & Shell to deliver national initiatives. Now in his fourth year at the NFU as Chief Education Manager Josh has overseen strong growth in the organisation's engagement with the education sector inspiring over 250,000 students in the past 12 months through a range of programmes including, live lessons, competitions and award-winning resources. Josh is a firm believer in food and farming being an exceptional context for learning that can drive up aspirations and attainment as the NFU strives to level up rural Britain in the post Brexit, post covid landscape.
---
Nik Harwood, Chief Executive, Young Somerset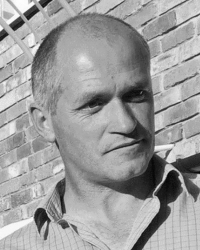 Nik has spent his career in children & young people's services – both in the voluntary and public sectors. He has focused most of his professional life in Somerset but has operated at a regional and national level. He has been Chief Executive of two youth organisations, adept at transformational change and with a track record of creativity, innovation and partnership development. Nik is passionate about making a difference in the lives of young people – ensuring that their voice is amplified in work he leads; having grown up in West Somerset, Nik has experienced the issues of being young in a sparsely populated rural landscape. Currently Nik is the Chief Executive of Young Somerset & Chair of the Rural Services Partnership.
---
Councillor Freya Davies, Flore Parish Council, NALC Speaker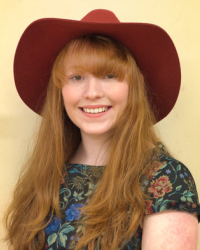 Cllr Freya Davies live in a small rural village in Northamptonshire, which she loves. She is passionate about making sure that young people's voices are heard and listened to. In May of this year she was also lucky enough to be elected onto her parish council and enjoys making an active difference to her community. She is a member of the Northamptonshire Youth Crime Commission which looks at how young people can impact countywide strategy. She also volunteers as a Beaver Scout leader, inspiring the next generation and helping them to develop their potential.
About the National Association of Local Councils (NALC)
Established in 1947, the National Association of Local Councils is the only national body that represents the interests of 10,000 local (parish and town) councils in England. NALC works in partnership with county associations to support, promote and improve local councils
---
Thursday 16th September
Ursula Bennion, Chair, Rural Housing Alliance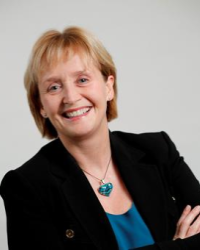 Ursula Bennion is the Chief Executive of Trent and Dove Housing Association. Over a 25 year career in Housing, Ursula has worked across the sector in a wide variety of roles ranging from her first job as a trainee Housing Officer to Director of Business Development and now as Chief Executive.

During this time, she has worked with both traditional housing associations and also LSVTs which has provided her with a wealth of experience in dealing with the challenges and opportunities facing the affordable housing sector.

Ursula has a clear focus on delivery of excellent services and homes and is looking to expand Trent & Dove's role as a placeshaper.

Ursula works closely with the Executive Team to ensure that the organisation's strategic and operational plans are implemented.

She is passionate about partnership working with their customers and stakeholders.

She also supports the Board of Directors to ensure that the organisation has clear, strategic direction and strong leadership; which are vital during the current climate of change.

Ursula has most recently been appointed as Chair of Opendoor Homes a subsidiary of the Barnet Homes, a London based organisation.
---
Mark Pragnell, Director, Pragmatix Advisory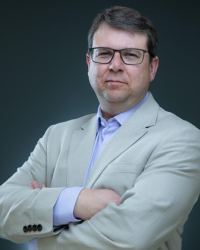 Mark Pragnell is director of strategy research consultancy Pragmatix Advisory, independent governor of Writtle University College and a board member of English Rural Housing Association.
He has over 25 years' experience of applying economics and business research techniques to markets, industries and public policy. He has held leadership roles in respected macroeconomics consultancies, as well as policy and campaigning organisations. Mark founded Pragmatix Advisory to help businesses, trade associations and public bodies around the world overcome their biggest challenges through the intelligent and pragmatic use of research and analysis. Based just outside London in the Essex countryside, he and his family get to enjoy the fresh air with their horses and dogs.
---
Claire Spendley, Membership Manager, Plunkett Foundation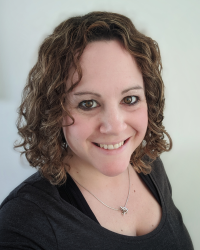 Claire joined Plunkett as the organisation's Membership Manager in April 2020. Her 15 years' experience of membership and marketing spans a variety of sectors: legal, pharmaceutical and biotechnology, housing, and community business. As former Head of Membership for the Chartered Institute of Housing, she has a sound understanding of the issues and challenges facing the housing sector, as well as a wealth of experience in the development and delivery of membership programmes designed to meet members' needs. Claire is passionate about ensuring Plunkett's network of rural community business members are empowered to create innovative and impactful places and spaces that address local needs through community ownership.
---
Graham Biggs MBE, Chief Executive, Rural Services Network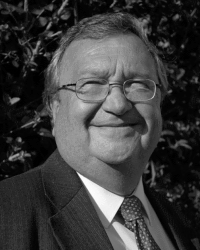 Graham has led the RSN since its creation in the early 2000s. For over 20 years he was Chief Executive of the former South Shropshire District Council, one of England's most sparsely populated districts. He has a wealth of experience in the management and delivery of services across sparsely populated districts. Graham is a Chartered Secretary and Fellow of the Chartered Institute of Secretaries and Administrators. He is also a Fellow of the RSA (Royal Society for the Encouragement of Arts, Manufacturing and Commerce). He was awarded an MBE in 1995 for 'Services to Local Government'. Graham has given evidence to a number of Parliamentary Select Committees relating to the Local Government Funding Formulae and rural policy. He acts as Principal Advisor to the All Party Parliamentary Group on Rural Services for which the RSN provides the Secretariat. He is a Director of the recently formed National Centre for Rural Health and Care and represents the RSN on the Executive Committee of the National Rural Crime Network
---
Kerry Booth, Assistant Chief Executive, Rural Services Network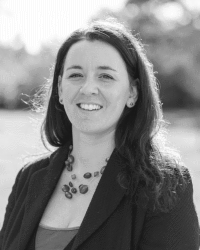 Kerry is the Assistant Chief Executive of the Rural Services Network. She has 10 years experience working in Local Government where she started off on the National Graduate Development Programme. She completed her Post Graduate Diploma in Local Government Management at Warwick Business School. She has held a number of positions in a rural local authority, with the last five years spent leading a joint Policy, Performance and Improvement team across two shared rural local authorities. Her varied roles have meant that she has worked closely with elected Members, bringing together two sets of Members to agree a shared set of priorities and shared corporate plan for the first time, and front line departments, working to improve service delivery.
At the Rural Services Network, she is responsible for developing the programme of events and services for RSN member organisations with a focus on rural Local Authorities. Kerry works alongside the Chief Executive in enhancing the influencing role of the RSN as the national champion for rural services.
---
Friday 17th September
Louise Clayton, Head of Transport Operations and Future Connectivity, Staffordshire County Council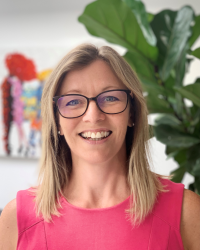 Louise has more than 15 years experience of senior leadership in local government, with responsibility for Home to School Transport, Local Bus, Roadside Infrastructure and Information, Community Transport, Concessionary Travel, School Travel, Sustainable Travel, Bikeability, Air Aware and Superfast Broadband.

Leading innovation in this area is a key priority for Louise and her team, particularly testing innovative solutions to address 2 key challenges, air quality and mobility. This includes trialling everything from living walls to e-scooters, through Staffordshire's ADEPT Live Labs programme SIMULATE, to delivery of projects such as the Rural Mobility Fund.
---
Derek Crichton, Director, Dumfries and Galloway Council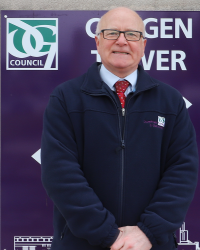 Derek started his career as a community worker and has extensive experience in the public sector; is an active member of SOLACE, serves on national boards and has an MBA from Glasgow Caledonian University.
In his current role as Dumfries and Galloway Council's Director Communities, Derek has a wide-ranging portfolio with services receiving national recognition and awards from COSLA, APSE and the Consultation Institute.
In 2020 he was shortlisted for public sector Director of the year by the Institute of Directors.
---
Christopher Hammond, Countryside Climate Network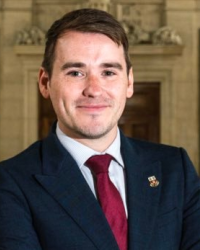 Christopher Hammond joined UK100 as the Network Membership Director in June 2021. UK100 is the only not-for-profit organisation, and the only network for UK locally elected leaders who have pledged to play their part in the global effort to avoid the worst impacts of climate change by switching to 100% clean energy by 2050. In his new role, Chris will manage and develop the rapidly growing membership of over 100 councils committed to switching to 100% clean energy by 2050, including a sub-network of 58 pledged to do everything within their power to get their communities to Net Zero as soon as possible, and by 2045 at the latest. Previously, Chris served as leader of Southampton City Council from 2018-2021. During his tenure as a councillor, he prioritised investing in young people and halting climate breakdown