28.08.2020
The National Rural Conference 2020 Conference Supporter - NICRE
About NICRE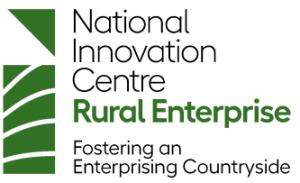 The National Innovation Centre for Rural Enterprise (NICRE) exists to foster rural enterprise and unlock the potential in the UK's rural economies.
Led by and built with internationally recognised expertise from three leading UK universities, Newcastle University Centre for Rural Economy and Business School, the Countryside and Community Research Institute (CCRI) at the University of Gloucestershire and Royal Agricultural Society (RAU) , and the Enterprise Research Centre led from Warwick University, NICRE is working with partners across many public, commercial and third sector organisations.
Enabling rural enterprise and innovation
NICRE will aim to make a practical difference by overturning barriers to rural productivity, supporting and championing innovation and enterprise in rural areas and tackling society's grand challenges enabling resilient and sustainable rural economies fit for the 21st century

What does NICRE do?
We are focussed on three, interconnecting activities:
Filling gaps in our knowledge of rural enterprise and innovation through undertaking and commissioning new research
Providing evidence to influence better policy and support for rural businesses
Developing practical solutions with businesses, rural communities and economic development agencies that demonstrate new approaches to rural innovation that can be scaled up to solve problems and realise new opportunities
What are we aiming to change?
Practices - to increase impact on business practices to build improved research and innovation capabilities, new business models and stronger networks.
People – to increase capacity of rural business owners, senior managers and advisors and a wide network of enterprise and rural development practitioners and researchers
Policies – to create stronger evidence-based policy design, delivery and support for rural enterprises, at national and local levels
Places – to equip rural communities to tackle current and future challenges and successfully contribute to national or local economic growth and prosperity.
NICRE is funded by Research England and its founding University partners.

Visit the NICRE Questions and Answers page here