29.04.2010
Tackling rurality the American way
GLOBAL comparisons of rural issues can be both informative and misleading, writes Brian Wilson.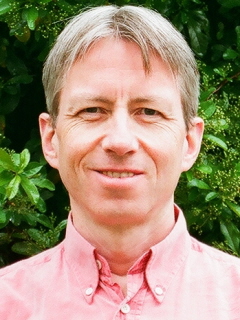 Comparing the way different countries address rural issues not only shows things can be done differently, but the context may be quite different too.
In the USA, the President's Council of Economic Advisers has just released a report entitled Strengthening the Rural Economy. This surveys the state of rural America and describes federal policies which aim to assist its economy.
Some of the funding streams outlined in the document sound huge, no doubt reflecting the fact that much of it results from the US Recovery and Reinvestment Act 2009. In truth many of the listed initiatives apply nationwide, though they should be particularly useful in rural areas.
Some trends cited by this report have a familiar ring across The Pond. Employment in agriculture continues to decline and rural areas are now economically diverse. The rural population is ageing, with implications for its labour force.
Conversely, as I discovered when visiting a few years ago, some things about rural America are markedly different. Outcomes in education and health are worse in its rural areas than its urban areas. Notable and telling, too, from a UK perspective, is the absence of housing as an issue within this document.
Lack of access to broadband is seen as a key rural issue. To that end, rural areas can share in a $4.7 billion Broadband Technology Opportunities Program, which helps deploy infrastructure in under-served areas and encourages the adoption of broadband services. Another fund offers telecommunication grants and loans for transition rural economies.
Online services also feature as an important part of the response on health and education. A graduation initiative is providing high-quality online courses and the 2009 Act is investing $26 billion in health information technology.
UK readers will recognise an initiative called 'Know Your Farmer – Know Your Food', which is promoting the development of local and regional food systems, making fresh produce more readily available to consumers.
A further $2.3 billion is being spent to improve the quality and accessibility of National Parks, National Forests and other federal land. This aims to help maximise the value of recreation and tourism for rural communities.
A striking feature for any UK visitor is just how little access to land there is, aside from these designated federal sites. How much do economies in other rural areas lose out?
In the UK it is impossible to meet with rural commentators or practitioners without the discussion turning to the impending period of public sector austerity and its implications for rural areas.
The contrast in the US document could hardly be greater, setting out – as it does – major and new investment in public programmes for business support, telecoms infrastructure, workforce training and so on.
It makes you think.
Brian Wilson is a freelance research consultant and the RSN's Research Director. He can be contacted at brian@brianwilsonassociates.co.uk