28.10.2021
Successful Delivery of Funds to Vulnerable

YMCA Lincolnshire has helped over 150 vulnerable people in the county since June, courtesy of a generous donation from Barclays.
In the face of the Coronavirus pandemic, the COVID-19 Community Relief Fund has allowed YMCA Lincolnshire to continually support the most vulnerable members of communities.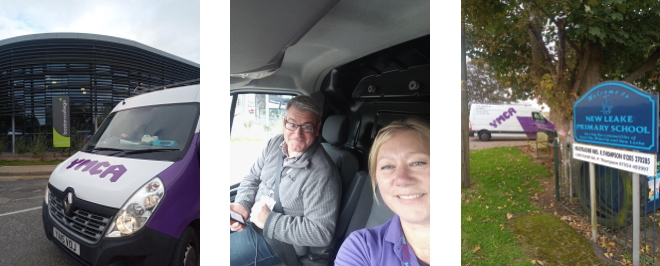 They successfully applied for £100,000 of funding in late 2020 to provide a range of support for communities across the county and began delivering the Hardship Fund in June. Read more
The charity has dedicated a large proportion of its allocation to those most in need in one of England's largest counties, allowing them to continue to offer wide-ranging support to quickly benefit people's lives.
The Fund aims to support individuals in a range of situations, including families experiencing financial hardships.
The five priority areas are Spalding, Boston, Gainsborough, Lincoln and the East Coast, though agencies can apply for a maximum £250 share on behalf of a vulnerable individual based anywhere in Lincolnshire.
These agencies then spend their share on an item the claimant needs, such as college equipment, children's furniture, clothing and kitchen appliances.
Examples of agencies include schools, social workers, youth support workers, job centre advisers and housing assistants, though anyone in a professional capacity can refer an individual for consideration.
Communities Manager Paula Batchelor said:
"The Barclays Fund has proved an essential lifeline for applicants across the county.

"Being able to support those needs has been essential to the region's recovery post-COVID."
The work YMCA Lincolnshire has been able to deliver through this funding has extended beyond the Hardship Fund, and into mental health awareness.
YMCA Lincolnshire celebrated Mental Health Awareness Day in aid of Young Minds on Friday 8th October, with 1000 mental health leaflets and resources being delivered in Gainsborough earlier that week; 5000 resource bags will have been distributed to schools and young people in total across the county upon completion of the programme.
The Hardship Fund has enabled a welcome collaboration between Barclays and YMCA Lincolnshire, allowing support to those most vulnerable in the area to live better lives in mind, body and spirit.
If you would like to refer an individual for a share of the Fund, or more information, visit YMCA Lincolnshire Hardship Fund - YMCA Lincolnshire (lincsymca.co.uk) or email Paula Batchelor at Barclaysfund@lincsymca.co.uk.