12.11.2018
Spotlight on Vulnerability - Transport Edition (November 2018)

Welcome to the latest Spotlight on Transport - brought to you by the Rural Services Network and the Rural England CIC in association with Calor.
The vulnerability service aims to disseminate information about three key rural issues: fuel poverty, broadband and rural transport.
Rural transport faces many threats - ranging from fuel costs through to the lack of public and community transport in many areas.

The topic has rarely been bigger or more pressing.

Changes to public transport subsidies make community-run initiatives increasingly important.

Latest headlines:
30 October 2018
Five rural bus pilot schemes have been announced to test new ways of providing services for those who live in villages and isolated communities. (Kent Online)
31 October 2018
People living in England's rural and coastal counties are having their life chances held back by a "false perception of affluence", MPs say. (BBC online)
6 November 2018
Organisations can apply for a share of up to £150,000 to develop a mobile app to support travellers with disabilities on public transport. (Innovate UK)
21 October 2018
The leader of a GP group behind a cost-cutting move to reduce the number of people using ambulances for non-emergency appointments has faced a wall of criticism. (The Northern Echo)
15 October 2018
Public transport campaigners have warned of a "crisis" in bus travel as new analysis shows passenger journeys are at a 12-year low. (The Independent)
6 November 2018
A wider selection of transport should be encouraged to reduce isolation for some people in rural Oxfordshire, the county council has agreed. (Oxford Mail)
8 November 2018
Community transport services that take disabled children to school could be wiped out overnight following a row over licences being debated at the European Commission. (This is Wiltshire)
15 October 2018
MP Tim Farron has tabled a motion in Parliament calling for the government to provide free school transport for sixth form students to help pupils in rural communities. (The Mail)
8 October 2018
Community transport providers across North Yorkshire have joined together to appeal for people to join their teams of volunteers. (North Yorkshire County Council)
21 October 2018
Borough chiefs will look to close a policy loophole which means some rural students qualify for free school transport – on buses that do not exist. (Northwich Guardian)
8 October 2018
Council officials have warned cuts to a "lifeline" transport service could have a devastating impact on vulnerable people. (Lancashire Telegraph)
25 October 2018
A "lifeline" bus service in Burton could be threatened with the axe again after a £20,000 funding cut. (Derbyshire Live)
10 October 2018
Disabled people face continuing barriers to using public transport in the UK, according to a charity. (Stroud News)
9 November 2018
A community transport service which has been a lifeline for tens of thousands of people celebrates a major milestone. (Braintree Times)
5 November 2018
A Haywards Heath charity has received a generous donation from a housebuilding company. (Mid Sussex Times)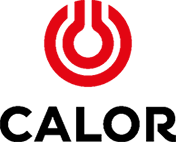 Sponsored by Calor, the Rural Vulnerability Service is a FREE information service brought to you by the Rural England Community Interest Company in association with the Rural Services Network.

Calor was set up 80 years ago with the intention of bringing clean, efficient and modern energy to rural Britain. This focus continues today with 75% of Calor's business in the British countryside. Calor recognises the need to address climate change and energy efficiency and so has introduced bioLPG to the UK market in 2018, the first LPG supplier to do so. BioLPG requires no changes to the customer's appliances, it just reduces carbon emissions by up to 80% and burns just as cleanly as fossil LPG.

Furthermore, Calor's transport solution – LPG Autogas – can deliver significant air quality and environmental benefits, and at around half the cost of petrol and diesel benefits the hard-pressed motorist too. Over 150,000 motorists already benefit from this cleaner and affordable fuel, which is available from over 1,400 refuelling stations across Britain.
---
Disclaimer:
Articles in this newsletter are included for information only and do not necessarily reflect the views of the Rural Services Network, Rural England CIC or Calor.
---
Reports and Publications:
| | | |
| --- | --- | --- |
| For reports & publications on fuel poverty, click here | For reports & publications on rural broadband, click here | For reports & publications on rural transport, click here |
---
National Statistics:



For UK National Statistics on fuel poverty, click

here



For UK National Statistics on rural transport, click

here



For UK National Statistics on rural broadband, click

here
---
Useful links:
---
How to save local buses
Guide for those wishing to save local buses from cuts
---