04.02.2019
Spotlight on Vulnerability - Transport Edition (February 2019)

Welcome to the latest Spotlight on Transport - brought to you by the Rural Services Network and the Rural England CIC in association with Calor.
The vulnerability service aims to disseminate information about three key rural issues: fuel poverty, broadband and rural transport.
Rural transport faces many threats - ranging from fuel costs through to the lack of public and community transport in many areas.

The topic has rarely been bigger or more pressing.

Changes to public transport subsidies make community-run initiatives increasingly important.

Latest headlines:
28 January 2019
Cuts to a rural bus service have forced workers to change jobs, massively increased journey times and left residents feeling cut off, claims a campaigner. (Somerset Live)
26 January 2019
NHS bosses will ease a controversial regime restricting the number of people receiving free transport to hospital appointments in the coming weeks, it has emerged. (The Press)
21 January 2019
A report has revealed the village facing a bus journey of several hours to get to Cornwall's main hospital. (Pirate FM)
26 January 2019
Motorists and even wheelchair users could get around more easily as a result of funding the county council has said could herald a technological revolution. (Witney Gazette)
16 January 2019
Bus services to remote villages in rural parts of a Welsh county have been saved in a last-minute deal. (BBC Online)
27 December 2019
Driverless cars are to be tested in rural locations where stray sheep roam across roads. (Daily Record)
1 February 2019
Yorkshire's leaders will join other Transport for the North Board members to consider the final draft Strategic Transport Plan and accompanying Investment Programme. (Yorkshire Post)
22 January 2019
Bus routes serving Kent's rural villages around Maidstone and West Malling could change. (Kent Online)
16 January 2019
Fenland District Council has set up a focus group to look at improving bus transportation from Peterborough to the rural villages and towns of Cambridgeshire. (Peterborough Telegraph)
1 February 2019
Transport is not ust about transport. It's also about rural areas and rural connectivity, says Jessie Norman MP. (Dept.for Transport)
1 February 2019
Significant cuts expected to be revealed from 2020 onwards could see non-commercial bus services for rural areas in the region scrapped, it is feared. (Teesdale Mercury)
7 January 2019
Bus fare increases have flown under the radar for decades, despite rising just as fast as train fares and the fact that buses are used by more people. (The Telegraph)
24 January 2019
A Rural Transport Partnership is to be formed in a bid to address local concerns about diminishing bus services. (Midsomer Norton, Radstock & District Journal)
23 January 2019
People should have a public transport system that is "part of everyday living," says a report presented to Mayor James Palmer. (Cambs Times)
31 January 2019
A rural transport scheme has launched an innovative new project to help people overcome barriers to getting back into employment. (Watton & Swaffham Times)
1 January 2019
Minicabs should be used to provide public transport in rural communities that have lost bus services, it has been claimed. (Press Association via Swindon Advertiser)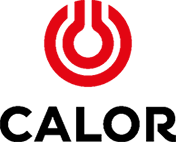 Sponsored by Calor, the Rural Vulnerability Service is a FREE information service brought to you by the Rural England Community Interest Company in association with the Rural Services Network.

Calor was set up 80 years ago with the intention of bringing clean, efficient and modern energy to rural Britain. This focus continues today with 75% of Calor's business in the British countryside. Calor recognises the need to address climate change and energy efficiency and so has introduced bioLPG to the UK market in 2018, the first LPG supplier to do so. BioLPG requires no changes to the customer's appliances, it just reduces carbon emissions by up to 80% and burns just as cleanly as fossil LPG.

Furthermore, Calor's transport solution – LPG Autogas – can deliver significant air quality and environmental benefits, and at around half the cost of petrol and diesel benefits the hard-pressed motorist too. Over 150,000 motorists already benefit from this cleaner and affordable fuel, which is available from over 1,400 refuelling stations across Britain.
---
Disclaimer:
Articles in this newsletter are included for information only and do not necessarily reflect the views of the Rural Services Network, Rural England CIC or Calor.
---
Reports and Publications:
| | | |
| --- | --- | --- |
| For reports & publications on fuel poverty, click here | For reports & publications on rural broadband, click here | For reports & publications on rural transport, click here |
---
National Statistics:



For UK National Statistics on fuel poverty, click

here



For UK National Statistics on rural transport, click

here



For UK National Statistics on rural broadband, click

here
---
Useful links:
---
How to save local buses
Guide for those wishing to save local buses from cuts
---