29.10.2018
Spotlight on Vulnerability - Fuel Poverty Edition (October 2018)

Welcome to the latest Spotlight on Fuel Poverty - brought to you by the Rural Services Network and the Rural England CIC in association with Calor.

Limited options for fuel in rural localities – many of which lack mains gas – make efficient fuel use and insulation particularly important for countryside communities.

In addition, rural residents face the challenges of lower average wages, an ageing population and single-skin, solid wall or non-cavity wall properties.

The Rural Services Network believes the national picture must not mask this extra rural dimension.
Latest headlines:
2 October 2018
The Energy Industry Voluntary Redress Scheme aims to support energy consumers in vulnerable situations. (Third Force News)
11 September 2018
The government'sWarm Home Discount Scheme – which gives a rebate to vulnerable people in England, Scotland and Wales – opens on 15 October. (iNews)
24 September 2018
Satellite data will be used in a UK project to pinpoint areas where energy efficiency measures are most needed in order to combat fuel poverty and carbon emissions. (The Engineer)
17 September 2018
An extra 2.5 million people are just above the poverty line, meaning relatively small changes could mean they fall below it. (The Independent)
9 October 2018
Residents are being urged to make use of a help service after it was revealed that the area has a higher than average rate of fuel poverty. (Scarborough News)
17 October 2018
The average price of the cheapest 30 energy tariffs has jumped by more than a fifth in just five months, new analysis has found. (The Independent)
26 September 2018
Almost 70,000 households across South Yorkshire face a cold, miserable winter as they cannot afford to keep warm.
(Doncaster Free Press)
17 October 2018
The Footprint Trust has a range of measures to help people worried fuel poverty on the Isle of Wight this winter. (County Press)
26 September 2018
MORE than 17,500 households are facing this winter in fuel poverty, according to shock government figures. (Dorset Echo)
21 September 2018
One in 10 homes are suffering fuel poverty in Northamptonshire, according to latest Government statistics. (Northamptonshire Chronicle)
28 October 2018
Fuel poverty is and the need to "get the policy and funding environment right at national level" is discussed at a meeting in the House of Commons. (Spalding Today)
26 September 2018
Universal Credit could be amplifying divisions within rural communities, according to frontline workers helping those on the breadline. (Yorkshire Post)
11 October 2018
A demand that Suffolk should work harder to eliminate fuel poverty is debated at a full meeting of the county council. (East Anglian Daily Times)
17 September 2018
MSPs want to hear from the public on planned legislation to set a new legal target to reduce fuel poverty. (Evening Express)
17 October 2018
A DEVIZES café is doing its bit to raise money for a campaign to help elderly people in need survive this winter. (Gazette & Herald)
27 October 2018
Families from Leek and the surrounding Moorlands area can now get help with their energy bills - which could lead to them saving hundreds of pounds. (Stoke Sentinel)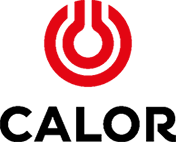 Sponsored by Calor, the Rural Vulnerability Service is a FREE information service brought to you by the Rural England Community Interest Company in association with the Rural Services Network.

Calor was set up 80 years ago with the intention of bringing clean, efficient and modern energy to rural Britain. This focus continues today with 75% of Calor's business in the British countryside. Calor recognises the need to address climate change and energy efficiency and so has introduced bioLPG to the UK market in 2018, the first LPG supplier to do so. BioLPG requires no changes to the customer's appliances, it just reduces carbon emissions by up to 80% and burns just as cleanly as fossil LPG.

Furthermore, Calor's transport solution – LPG Autogas – can deliver significant air quality and environmental benefits, and at around half the cost of petrol and diesel benefits the hard-pressed motorist too. Over 150,000 motorists already benefit from this cleaner and affordable fuel, which is available from over 1,400 refuelling stations across Britain.
---
Disclaimer:
Articles in this newsletter are included for information only and do not necessarily reflect the views of the Rural Services Network, Rural England CIC or Calor.
---
Reports and Publications:
| | | |
| --- | --- | --- |
| For reports & publications on fuel poverty, click here | For reports & publications on rural broadband, click here | For reports & publications on rural transport, click here |
---
National Statistics:



For UK National Statistics on fuel poverty, click

here



For UK National Statistics on rural transport, click

here



For UK National Statistics on rural broadband, click

here
---
Useful links:
---
How to save local buses
Guide for those wishing to save local buses from cuts
---