21.03.2018
Spotlight on heart of the village
A roundup of our news, research and work provided by the Rural Services Network, highlighting issues for the heart of the village and its services in the last 12 months.

News
News stories that have been featured on our website
Innovative community projects to tackle litter louts have been awarded government funding. Councils, charities, businesses, and public projects were granted almost £125,000 to take tackle littering in their communities. The funding builds on the government's wider Litter Strategy for England.
House builders are exploiting a legal loophole so they don't have to build as many affordable homes in the countryside, claim campaigners...Looking at eight rural councils over one year, the analysis shows that half the affordable homes that councils were required to build were lost when viability assessments were used.
An MP has introduced a private members bill to ensure rural communities aren't left without financial services when bank branches close. Ceredigion MP Ben Lake said he wanted to make it more difficult for banks to close, by changing the 'Access to Banking Protocol'. This would ensure that banks would have to consider transport time to their next nearest branch when making a decision about closing, he said.
Rural shops across the UK have invested over £315m over the last year in services for customers, says a report. Villages shops and other retail outlets have introduced services like contactless payment, in-store bakeries and Post Office counters, says the study. The 2018 Rural Shop Report was released by the Association of Convenience Stores.

Save the date!
RSN Conference 2018
We have started planning this years Annual Rural Conference which will take place on Tues 4th and Wed 5th of September.


We highlight relevant research on rural issues and regularly provide comment on issues pertinent to rural communities.
Early years are a crucial time in every child's life and good childcare provision can help to transform children's lives. The government is aiming to invest an additional £1 billion every year by 2019-2020 to expand early years provision. Will this funding deliver sustainable provision in rural areas? Jessica Sellick investigates.
In March 2017, the House of Commons Health Committee published its final report to accompany its suicide prevention inquiry. While the report recognises the Government's focus on suicide prevention and mental health, clear messages also emerged around the preventability of suicide; how the current rate of suicide is unacceptable; and how the current rate is likely to under-represent the true scale of this loss of life. What more can be done to reach out to rural people at risk of suicide? Jessica Sellick investigates.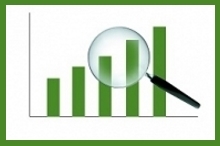 The RSN Observatory provides a statistical overview of rural life. It provides analyses and comment on key service provision and issues affecting rural communities.
A successful neighbourhood plan must be based on evidence and an understanding of the place they relate to. Communities need to gather a range of evidence and local knowledge before writing their plan. We have collated a selection of evidence, which may be useful to communities in starting to shape their evidence base. Click this section to view your local information if you are a member of the Rural Services Network.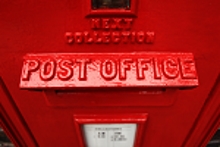 Despite changing lifestyles, rural communities are significant users of post offices and clearly value them, says Brian Wilson. It seems reasonable to speculate that post offices have special value to rural communities. Now we have the evidence to back that up. Citizens Advice, which is the consumer watchdog for post office and postal services, has published a report on Rural Post Office Use. Its findings are based on a survey of 800 rural residents and 250 small rural businesses.
This article by Brian Wilson, sets out why rural post offices are essential and how their usage has changed over time.

Heart of the Village in the news
Fears have been raised for the future of GP services after figures revealed that 280 practices in England have either closed or merged with each other in just 18 months. (Yorkshire Post)
After an absence of more than three decades, a village in Suffolk is welcoming the launch of a new village shop at the Oyster Inn, boosted by a grant from People's Postcode Lottery. (Morning Advertiser)
It has been six months since the final two bank branches in Wath-upon-Dearne, Yorkshire, closed their doors, but the anger is still fresh for many residents.. who say their community has suffered a noticeable decline as a direct result of the loss of HSBC and Yorkshire Bank.(INEWS)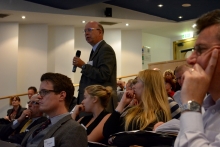 Rural Communities were hit hard by the recent snow with many being cut off from services and main access roads. However this community, which we know was one of many, in Lincolnshire showed their village spirit to help others in a time of need.
A rural resilience group launched by a local council proved to be a lifeline for stranded residents during the snow. The Community Resilience Group was set up by Lincolnshire County Council to help in the delivery of essential medication.