24.03.2009
Rural leisure must centres shape up
SMALL rural leisure centres can reduce their running costs, writes Mel Staton.
Small rural leisure centres can reduce their running costs, writes Mel Staton.
FROM swimming pools to squash courts, fully equipped gyms and exercise classes, leisure centres deliver valuable services to the community.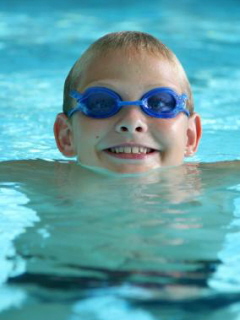 They support sport in schools as well as classes and services for all ages in the community. Revenue streams come from a variety of sources including memberships which are at an all time high, fitness and well being has never been so popular.
Other than skilled staff, one of the greatest costs to keep leisure centres running is the cost of utilities, not gas and electricity prices. Market prices remain stubbornly high, further challenging budget management. As for water, most public pools hold anywhere between 80,000 to 160,000 gallons of water all of which needs to be heated, treated and diluted. It isn't cheap.
So the biggest challenge for pool operators is being efficient. To move thousands of gallons of water requires heavy electric motors which in the past would be running at maximum 24 hours a day. But using variable speed drives, the operator can adjust running speeds according to the number of swimmers or type of pool activity. Typically, savings around 30% can be achieved.
Savings can also be achieved through measures such as chemical or physical pool covers which control air temperatures. Typically a swimming pool needs to be heated 24 hours per day despite the numbers using the pool. Using pool covers overnight can result in a 30% saving in both gas and electricity.
The introduction of sensory light which automatically turn off when no swimmers are present may seem obvious but few leisure centres use them. Although light fittings such as metal halides are durable, long lasting and of high output, there are more efficient, even more durable and much higher output alternatives with significantly lower power consumption such as Compact Fluorescent Bulbs (CFC).
These require a lower initial surge they are switched on, reducing electricity bills. These lights also facilitate the installation of sensors previously unavailable with metal halides (or lights that take time to warm up) enabling savings on unoccupied areas. So if only two people are using part of a sports to play badminton, for example, then that is the only zone illuminated.
Skills of effective operators can gain additional savings and efficiencies by considering such actions as timings of backwash frequencies to reduce the amount of wasted treated and heated water. Other areas include intelligent session programming and new technologies such as gas efficiency devices. The pace of new technology is quite staggering and requires constant assessment and review to gain a competitive edge.
All the measures included in this review, if implemented, would amount to a fitter leisure centre and subsequently a more sustainable approach to providing leisure in our rural communities.
Martin Hough of Teignbridge Leisure contributed to this article. For further assistance on any of the matters, contact him on (01626)215616 or e-mail martin.hough@teignbridge.gov.uk.