A quarterly bulletin facilitated by your membership of the Rural Services Network highlighting a selection of current rural economic development news, issues and opportunities

Government plans to phase out fossil fuel heating systems for businesses and public buildings in off-gas areas – starting in 2024
Alongside publication of the Heat and Buildings Strategy, the government has launched a consultation setting out proposals to phase out fossil fuel heating system installations in businesses and public buildings off the gas grid during the 2020s.
The consultation seeks views on:
using the natural replacement cycle as the trigger for phasing out fossil fuel heating systems.
introducing the policy using a phased approach with the largest buildings first (from 2024 at the earliest), followed by smaller buildings (from 2026).
taking a heat pump first approach to the replacement of those fossil fuel systems.
allowing the limited use of alternative low carbon systems where a heat pump is not suitable.
the cost trajectory for the installation of these low carbon technologies and the ability of businesses to pay.
There is a parallel consultation regarding domestic properties in off-gas areas which also suggests 2026 as the starting point.
This consultation clearly raises significant issues for businesses, other organisations and residents operating and living in off-gas areas.
Anyone wishing to respond to this consultation has until 12th January when the consultation will close.
You can read the full consultation documents and see how to respond via this link.
---
The strategic case for rural economies in the levelling-up agenda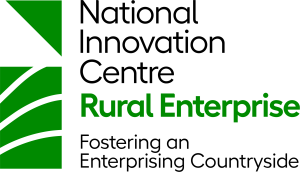 "The Government's Levelling Up aspiration is to rebalance growth, reduce inequalities and share prosperity across UK nations, regions and localities. However, most policy speeches and commentaries focus on cities and towns as engines of growth, and inequality of left-behind industrial centres. This perspective fails to recognise or harness rural economies' extensive and diverse contributions, tackle rural challenges or release rural potential."
This is the opening statement in a fantastic briefing paper published at the start of November by the National Innovation Centre for Rural Enterprise.
The paper sets out a strategic case about why and how the Government should develop 'rural-inclusive' Levelling Up policies, delivery programmes and resources. The report encourages policy makers and programme designers to:
Modify targeting and design of new policies and investment programmes, by strengthening and using Government's rural proofing processes
Eliminate signals of urban preference towards cities and agglomerated industries
Support inter-dependencies between places and economies with a dedicated investment fund
Adopt inclusive metrics or indicators of economic benefits and/or operational outcomes
Build capacity and conduits for rural enterprises and peripheral communities to raise their awareness and ability to secure and manage public investments
The paper is well worth a read and can be accessed at:
NICRE sets out argument for equitable recognition of rural economies in Briefing Paper - NICRE - Newcastle University (ncl.ac.uk)
---
Food, farming and levelling-up
Environment Secretary George Eustice set out his vision for farming at the Country Land and Business Association conference on 2 December, pointing out the importance of the food industry to the Government's levelling-up agenda. He outlined opportunities to enhance profitable agricultural production and increase food security, alongside delivering on environmental priorities to tackle biodiversity loss and climate change.
Speaking at the conference, he said: "There is a food manufacturer in every parliamentary constituency in the UK – except Westminster. These manufacturers provide employment opportunities in areas where there might otherwise be deprivation. They offer opportunities to apprentices; they invest in research and development and they give local areas a sense of pride and identity."
The Environment Secretary also shared further details of the Sustainable Farming Incentive – the first of the new environmental land management schemes – which will be rolled out next year.
You can read more details at this link.
---
New Green Fund launched by Combined Authority
Small and medium sized businesses, public sector organisations, and community groups developing low carbon projects across Newcastle, Northumberland, and North Tyneside can now access up to £2m of investment per project through the North of Tyne Combined Authority's Green New Deal Fund.
The low carbon investment fund, which opened to applications from 30 November 2021, will invest £18 million in low carbon infrastructure in the North of Tyne Combined Authority area over the next four years, and can invest directly into SMEs to support business growth and innovation.
Loans, equity and grants are available to fund small and medium sized innovative projects that deliver significant carbon savings and help create new jobs and develop skills in the region's green and low carbon industries.
For every £4,525 invested, each project must save one tonne of carbon dioxide per annum, and energy efficiency projects must create a 10% reduction in energy costs. Projects awarded funding will also be encouraged to support local supply chains, helping to create new jobs in the sector.
At RSN we would love to hear of any other combined or local authorities doing something similar for SMEs. If you know of such a fund in your area, please email Andy Dean.
---
Economic analyses available for your local authority area
The Rural Services Network provides a number of analyses that examine key statistics that reflect the economic situation in local authority areas. These analyses can be found within the Member Insights section on the RSN website. Updates to these and other analyses will be highlighted in the RSN's Weekly Rural Bulletin.
Economy Insights can be accessed at:
https://rsnonline.org.uk/category/economy-insights
Latest updates to the Economy Insights section include:
Claimant count
Proportion of employees in broad industrial groups
Proportion of enterprises in broad industrial groups
Working age population
Private/public sector employment
Jobs density
For any feedback, please email Dan Worth, our Research and Performance Analyst, at dan.worth@sparse.gov.uk
---
The future of Local Enterprise Partnerships
Nigel Wilcock, Executive Director of the Institute of Economic Development (IED), recently published an article urging government to pause and reflect on all the work that has been undertaken and the areas where the profession is most effective before changing the current economic development landscape.
"In almost every walk of life a sensible approach for successful future performance should be to 'learn, re-adjust and deliver'. In national economic development policy and subsequent strategies, however, there seems a desire to continually start again from scratch and ignore the lessons of the past. We may previously have been concerned about whether the government had any 'corporate memory' of past successes and failures – but it increasingly seems as though there is collective amnesia.

"Economic development over the last two to three years has seemed like a chaotic under 10s football match. Every agency is feverishly running after the ball, but no-one really has a clue how to string together a game plan. Every now and then, after considerable effort, a consolation goal of Towns Fund or Levelling Up Fund may be scored – but we know this will make no difference in changing the overall result.

"Instead of the development of a much-needed game plan, however, we have entered a period of speculation about delivery mechanism. Rumours now abound about Local Enterprise Partnerships (LEPs) and the economic development approach in England despite now seeming like a moment to pause and reflect. Economic agencies with experience, trusted stakeholder relationships and a carefully developed approach for getting things done are exactly what we need at this time when there is so much wider economic uncertainty."
You can read the full article on the IED website.
---
Social Enterprise Support Fund opens
A new fund is open for applications now, providing grants to help social enterprises rebuild from COVID-19. It is established in partnership by The National Lottery Community Fund and five social enterprise support agencies.
Grants between £10,000 and £100,000 are available to social enterprises in England. The funders want to reach the most marginalised communities and to promote inclusion. They want to support social enterprises that are helping communities affected by COVID-19 to recover, and to help social enterprises themselves to recover and rebuild their trading.
The deadline for applications in Round 1 is 21 December 2021. Round 2 will open on 28 February and close on 24 March 2022. More information is available via this link.
---
Grants to install electric vehicle charging points at the workplace
The government's Workplace Charging Scheme (WCS) is a voucher-based scheme that provides support towards the up-front costs of the purchase and installation of electric vehicle (EV) charge-points, for eligible businesses, charities and public sector organisations.
The grant covers up to 75% of the total costs of the purchase and installation of EV charge points (inclusive of VAT), capped at a maximum of:
£350 per socket
40 sockets across all sites per applicant – for instance, if you would like to install them in 40 sites, you will have 1 socket available per site
More information including application forms are available via this link.
---
Find information on new rules following Brexit
The Department for Business, Energy & Industrial Strategy has advice available for businesses following the UK's departure from the European Union. You can access the relevant information via this link.
---
Broadband funding available
Gigabit-capable broadband connections offer the fastest and most reliable speeds available, and the Government "is committed to a vision of a digitally connected Britain."
Homes and businesses in rural areas of the UK may be eligible for funding towards the cost of installing gigabit-capable broadband when part of a group scheme.
Rural premises with broadband speeds of less than 100Mbps can use vouchers worth £1,500 per home and up to £3,500 for each small to medium-sized business (SME) to support the cost of installing new fast and reliable connections.
More information is available via the website.
https://gigabitvoucher.culture.gov.uk/
---
Financial support for businesses during coronavirus
The government's support for businesses is changing with new announcements on a regular basis. All government information for business is available through their website via this link.
---
Statistical digest of rural England published
Official statistics concerning rural England are published regularly by Defra. The latest November 2021 edition of the "Statistical Digest of Rural England" contains a wide range of useful statistics and is available via this link. These cover:
Rural population & migration
Rural Economy
Rural living
Defra's September 2021 "Rural Economic Bulletin" comparing high level economic indicators across rural and urban England has also been published and is available via this link. The indicators currently used are:
claimant count – proportion of working age population claiming unemployment benefits
economic activity – proportion of economically active population unemployed and proportion of working age population in employment
redundancies – number of redundancies per 1,000 workers
house prices - average house prices and annual percent change
---
Tailored local information for Neighbourhood Planning available
A successful neighbourhood plan must be based on evidence and an understanding of the place they relate to. Communities need to gather a range of evidence and local knowledge before writing their plan. RSN has collated a selection of evidence, which may be useful to communities in starting to shape their evidence base. This is tailored to each local authority area and is available via this link.
---
Future editions of the Rural Economy Spotlight
The next edition of this bulletin will be distributed in March 2022. If you have any suggestions as to future content or would like to submit a short article for inclusion, please contact Andy Dean.