Welcome to the October 2020 Rural Services Partnership Spotlight
As always, it's great to see an abundance of stories submitted by Rural Service Partnership members this month. In this edition we showcase the diverse work undertaken by member organisations, in rural areas across the country featuring articles on rural homes, transport, health, education, farming, business awards, diversity, sustainable energy, utilities, good causes and more. We also welcome new members and remind you about two free online events coming up. Happy reading!
---
New Members
The RSP, in partnership with the Rural Health & Care Alliance (RHCA), has increased its membership to over 215 organisations. The latest to join are Cambridgeshire ACRE, Rural Business Network and Northumbria University click on the name of each organisation to find out more.
---
Keep your stories coming
We're always keen to promote our member organisations, so if you have an article you would like to feature in either a future Spotlight, or our weekly Rural Services Network e-bulletin, please email to admin@sparse.gov.uk
---
Free online seminars and events
After the tremendous success of our national conference back in September we are pleased to announce we have yet more online seminars and events planned for the coming month. Click on the links below to book a space for our Rural Housing Seminar and Rural Social Care and Health event.
- Click here to book a space at the Rural Housing Seminar on the 2 November 2020
- Click here to book a space at the Rural Social Care and Health event on 16 November 2020
---
FEATURED ARTICLES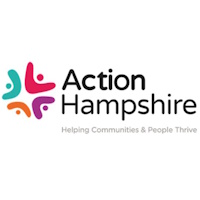 Plans off the ground for 8 new affordable rented homes
It's been a long and complex journey, but effective joint working between Action Hampshire, Curdridge Parish Council, Winchester City Council and the housing associate Hastoe, means that a planning application is being made for affordable homes for local people who have a strong connection to the village. The benefits of the partnership working, facilitated and led by Action Hampshire, was highlighted by the Parish Council Chair Eric Bodger 'I don't think there would have been any chance of success without the enthusiastic support of all these participants.'
Read more
---
Supporting sustainable, inclusive travel for communities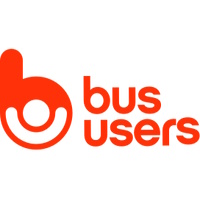 Bus Users is part of a group of charities and non-profits working to improve sustainable, inclusive transport and active travel for local communities.
Communities depend on public, community and shared transport alongside walking and cycling to improve health, wellbeing and prosperity, and to protect the climate and local area. The aim of the sustainable transport group is to unlock the benefits of sustainable, inclusive transport by supporting and empowering communities, and advising policy and decision-makers.
Read more
---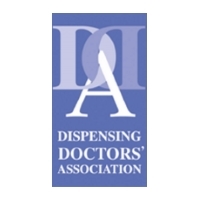 The moment of truth for rural GP services
A recent report by the NHS Confederation calls for a 're-imagining' of the NHS if the service is to emerge on a stronger footing from Covid-19. A triple 'whammy' of rising COVID-19 infections, a major backlog of treatment, and reduced capacity due to infection control measures, will all conflate to put NHS providers at risk, it says. And, if providers are to emerge from the pandemic on a stronger footing, they will need extra investment and support for front-line services.
Read more
---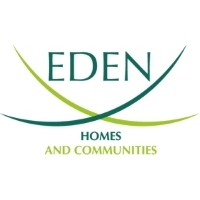 Lockdown reveals residents' hidden talents
Life in lockdown has revealed some hidden talents amongst Eden Housing Association residents, especially in the Assisted Living Schemes. Poems and paintings have surfaced and two residents from Carlisle and Kirkby Stephen have showcased their offerings.
Read more
---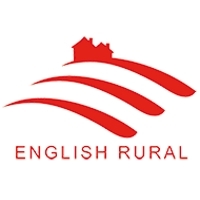 What are the current risks and opportunities for affordable housing?
There exist a number of risks and opportunities for affordable rural housing at present. These include the introduction of First Homes Exception Sites, the thresholds at which sites are required to provide affordable homes and the proposals put forward in the Planning White Paper. All have the potential to disrupt the supply of affordable rural homes, destroy community trust in the process and undermine the sustainability of rural communities.
Read more
---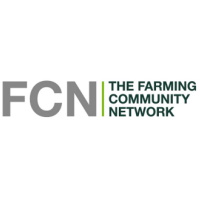 New project helps farmers plan ahead and stay resilient through change
A new project led by The Farming Community Network (FCN) will help farmers in England and Wales plan ahead for the future. FCN's 'Time to Plan' project helps to raise awareness about the importance of forward planning and encourages farmers to prepare for change from both personal and business perspectives.
Read more
---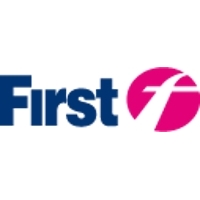 Customer Service Innovation from First Bus – making your journey easier
First Bus, one of the UK's largest operators, has launched an update to its mobile app that will enable customers across the UK to live track not only the location of their next bus but also its available capacity, as the operator continues to develop ways to help customers social distance on board its fleet.
Read more
---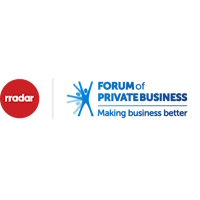 The Business which were ignored are now paying the price
By Ian Cass, Managing Direct- Forum of Private Business.
The Covid-19 pandemic has hit our whole economy here in the UK, but one of the sectors hit hardest has been the hospitality industry, in fact the whole nighttime economy where people socialize has been completely devastated by the impact of the pandemic and it will leave huge scars for many years to come. Hospitality, Theatres, Sports, Cinemas, Tourism, and live music venues have all been hit particularly hard. The pub tenants of the regulated pub companies have continued to suffer through paying a premium for products they sell and high rents with little help or relief.
Read more
---
The green gas challenge
As the only domestic supplier of 100% green gas in the UK, we wanted to tell you a little bit more about it and why we are so passionate about sourcing only 100% green energy for our customers. One day we believe everything will be powered using only energy from sustainable and renewable sources. But in the meantime, we're fully committed to playing our small but vital part in the UK's green journey. 3 things you might not know about green gas...
Read more
---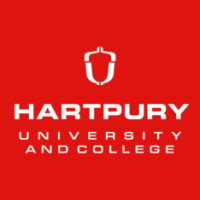 Technology partnership will benefit agriculture students at Hartpury
The current and next generation of farmers are set to benefit from an exciting new partnership between Hartpury University and agri-tech business Glas Data, which will give students access to the latest precision farming technology. The partnership will also benefit the wider farming community by providing a demonstration site for farmers and food producers to see Glas Data's cutting-edge technology in action.
Read more
---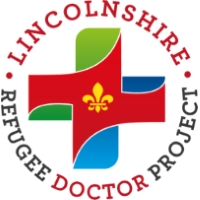 Lincolnshire Refugee Doctor Project CIC
We are a Community Interest Company, non-profit organisation original established in 2016. We were founded by Dr Andrew Mowat and are now led by Dr Vince Ion our Chair. Our mission is "To provide humanitarian support to medically qualified refugees and their families. For them to resettle and be able to continue their medical careers within the local NHS, and to make a contribution to the workforce needs of the local NHS"
Read more
---
Plunkett Foundation Virtual Fete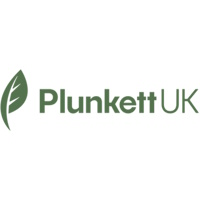 2020 has been a year of many challenges and difficulties but it has also been the year that we have seen communities come together like never before and at the heart of that renewed community spirit has been community-owned businesses. Across the UK, community-owned businesses have been adapting their services in order to support their communities, many of whom were already isolated from mainstream services and support. From turning their village shop into a food delivery service to transforming a pub's restaurant into a takeout facility and coordinating a volunteer-led helpline to make sure local residents were okay and not lonely, community businesses have been stepping up to provide a lifeline to the most vulnerable in their communities.
Read more
---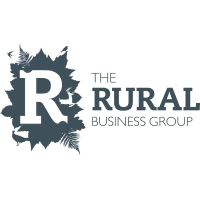 What does YOUR Community Hero look like?
Do you know someone who always go above and beyond? Through the current pandemic, but also before this too? Do you know a person who is constantly helping and caring for others in the community? Yes? Then we'd love you to nominate them as the Rural Business Awards Community Hero.
Read more
---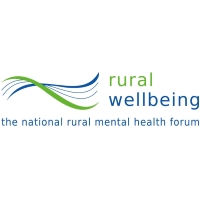 Rural Wellbeing – National Rural Mental Health Forum Scotland
Covid-19 is taking its toll on the mental health of our communities. The Office of National Statistics recently published that nearly twice the amount of people are experiencing depression than pre the crisis. The National Rural Mental Health Forum is running a series of Scotland specific seminars which may be of interest to rural stakeholders across the UK. On the 14th of October from 11am they shall be hosting the launch of research into the impact of Covid-19 on rural Scotland, plus details of a new rural benefits advice service.
Read more
---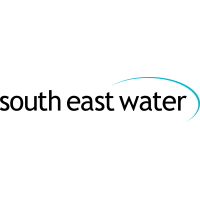 Householders asked to carry out water MOT before the onset of winter
With the arrival of chillier weather, a water company is asking customers to carry out a winter MOT on their homes and those of elderly family, friends and neighbours to avoid burst water pipes this winter. South East Water, which serves 2.2 million customers across parts of Kent, Sussex, Surrey, Hampshire and Berkshire, says pipes burst when exposed to extreme cold such as in attics and outside buildings. Garden taps also need protecting against the cold.
Read more
---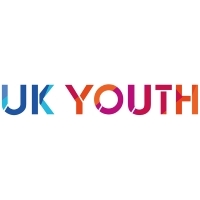 Supporting Young and Black People in Rural Spaces
UK Youth launched the #YoungAndBlack campaign to amplify young, Black voices in order to improve their lived experiences and make steps towards a fairer United Kingdom. Throughout the campaign we have been sharing black stories on our social media channels. Throughout September and October, we have hosted a series of conversations exploring black identity and intersections of black people. On Wednesday 7th October we hosted a webinar on Black identity in rural spaces, this event explored what it means to have grown up, live or work in rural spaces. The panel shared their experiences, highlighted what changes can and needs, including highlighting resources and organisation who have already started the journey of supporting young and black people in rural spaces.
Read more
---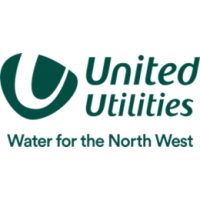 United Utilities continues to support Disability Awareness Day as event goes virtual
The Warrington Disability Partnership (WDP) are based in Warrington, Cheshire and are at the forefront of supporting independence in life and work for people with disabilities. Their annual Disability Awareness Day (DAD) is the world's largest 'not for profit' voluntary-led disability exhibition, held in a huge tented village within the grounds of Walton Hall Gardens in Warrington, Cheshire and is attended by over 22,000 people every year.
Read more
---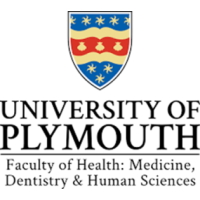 University expert meets the PM to ask for backing to help local councils become 'dementia friendly'
Ian Sherriff BEM, Academic Partnership Lead for Dementia in the University of Plymouth Faculty of Health, Dentistry and allied Health travelled to Number 10 with fellow Alzheimer's Society Ambassador, journalist, and TV presenter Angela Rippon.
Read more
---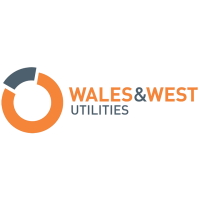 Carbon monoxide gas – a silent killer
We've all been spending more time at home this year, and with winter on its way and the night's drawing in, it's time to start preparing for winter. 2020 has been a challenging year, and Coronavirus will be with us for a while yet. But it's important that we also are aware of more mundane, everyday dangers in our homes. And one of the deadliest is carbon monoxide.
Read more