Welcome to the May 2020 Rural Services Partnership Spotlight
We are delighted by how many Rural Service Partnership members have submitted stories this month. This jam-packed edition of Spotlight showcases the diverse work undertaken by our member organisations, in rural areas across the country – from arts to water utilities and everything in between. As you would expect, many of the articles highlight work carried out during the COVID pandemic – focusing on how organisations have adapted and tailored their services to meet changing rural needs. Happy reading!
---
New Members
The RSP, in partnership with the Rural Health & Care Alliance (RHCA), has increased its membership to over 200 organisations in the last 12 months. The latest to join, just this week, is Meadow Arts, read more about their work below
---
Keep your stories coming
We're always keen to promote our member organisations, so if you have an article you would like to feature in the July Spotlight, please email to admin@sparse.gov.uk by 30 June 2020
---
Regional Seminar Programme
We recently held our first online, regional seminar which went really well. We will be looking to hold more throughout the course of the year. Our seminars are free of charge to organisations in membership, so be sure to book a place and make the most of your membership.
- See the full seminar programme here
---
FEATURED ARTICLES


Meadow Arts
Meadow Arts is an inspirational contemporary art charity delivering ambitious and accessible projects in unexpected rural places. Meadow Arts believes that excellent contemporary art has the power to encourage new ideas and expand horizons, by making projects that are creative, inspirational, collaborative, responsive and curious.
Read more
---
England's rural Village and Community Halls are survivors!

The history of village halls goes back over 100 years. Deborah Clarke, Action with Communities in Rural England's (ACRE) Rural Evidence and Village Halls Manager considers what the future holds for these important rural community hubs in the wake of Covid-19.
Read more
---
Coronavirus and dementia: supporting rural communities
Coronavirus has been changing everyone's daily lives. And for people with dementia, their carers and families, it's been an especially hard time. Alzheimer's Society is here to suppo?rt anyone affected by dementia. And right now, they need help more than ever before.
Read more
---
BASC England director, Dan Reynolds, discusses the importance of the Gamekeepers Welfare Trust
2020 was being labelled 'Year of the Gamekeeper' by rural organisations to help raise awareness of the incredible work undertaken by the Gamekeepers Welfare Trust (GWT). While 2020 will no doubt be remembered for very different reasons. It is the work undertaken by the GWT that is even more important following the devastating fallout of coronavirus.
Read more
---
Rural bus services: a vital lifeline
The Covid-19 pandemic has shone a spotlight on just how critical bus services are. Bus workers have been the lifeblood of rural communities, putting their lives at risk getting keyworkers where they need to be and ensuring everyone can buy food and access essential services.
Read more
---
Lockdown, an opportunity for rural councils to further understand what matters to residents
C.Co have been working alongside a number of local councils throughout the current coronavirus crisis, supporting some of the frontline services as well as helping authorities to think about what things might look like when we emerge into a 'new normal'.
Read more
---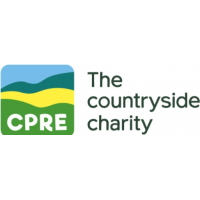 An update from CPRE, the countryside charity
At CPRE's Rural Economy and Communities team we want to see thriving and sustainable rural communities across the country. That means towns and villages properly connected by public transport, with truly affordable homes for local people, alongside a resilient and diverse agricultural sector, and landscapes that are being both protected and enhanced.
Read more
---
How Covid-19 has changed the way #Focus5 works
#Focus5 is funded by the European Social Fund and The National Lottery Community Fund to support 920 young people across Devon, Plymouth, Somerset and Torbay including those with mental health issues, special educational needs and disabilities (SEND) and care leavers. Our project helps the most socially isolated young people who are not in education, employment or training (NEET) or at risk of becoming NEET.
Read more
---
English Rural - Rural Communities are vital – now more than ever
The response to coronavirus in rural communities has been exceptional, with residents coming together in unprecedented circumstances to help and protect each other. Over the last few weeks, all of us working in the housing association sector have joined the communities and households we serve on the frontline in the fight against coronavirus.
Read more
---
Forum of Private Business - Coronavirus and its impact on pubs
Obviously, the Forum has been extremely busy during this time of turmoil for all businesses particularly the smaller ones that we represent and make up most of our membership.
Read more
---
NFU President Minette Batters opens Hartpury Agri-Tech Centre
National Farmers' Union (NFU) President Minette Batters has performed the official opening of the new £2 million Hartpury Agri-Tech Centre.
Read more
---
Rural Touring could win back audience confidence on behalf of the cultural sector
The National Rural Touring Forum (NRTF) believes Rural Touring venues could offer a safe place for audiences to see shows earlier than urban venues and larger institutions. Rural Touring venues are smaller spaces, hosting smaller performing companies, with local audiences who know each other and who often walk to get there.
Read more
---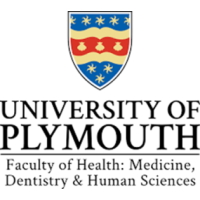 University of Plymouth highlights an outstanding Dementia Friendly Project
Dementia friendly parishes around the Yealm is a small charity making a big impact in South Devon. Situated along the banks of the river Yealm are the five rural Parishes of Wembury, Brixton, Yealmpton, Newton Ferrers & Noss Mayo and Holbeton. Our project began in 2011 and has gone from strength to strength over the years.
Read more
---
Sherborne Deanery Rural Chaplaincy and how we are winning with Covid-19!!
Sherborne Deanery Rural Chaplaincy is situated in some of the most scenic countryside in Dorset. Geographically, we are between Sherborne in the north and Dorchester in the south, covering a total of forty-one parishes and one Abbey! We also cover the livestock market at Salisbury.
Read more
---
Fire Safety within the home: Keeping you safe from fire, while you stay safe at home
The Prevention Team from the Shropshire Fire Rescue Service hope you are all safe and well. The information below is to support you in keeping safe within your home during this difficult time.
Read more
---
Collaboration provides the key to village apartments in rural Devon
A Devon housing provider is working with government housing agency Homes England and two local authorities to provide new accommodation where people with learning disabilities can live independently in a rural setting.
Read more
---
An update from South East Water
The protection of customers and employees took centre stage for South East Water amid the COVID-19 outbreak. The water company, which supplies drinking water to more than 2.2 million customers across five counties, pulled out all the stops to continue to provide a reliable service.h
Read more
---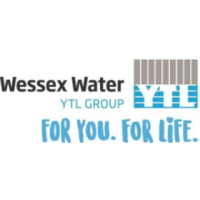 An update from Wessex Water
As the water and sewerage services provider for a large part of South West England, we understand that rural living can lead to isolation and a lack of support and so the partnership we've created helps to improve the services we can offer to our customers, particularly those in the most rural areas.
Read more
---
ROUND UP OF PREVIOUS RSP BEST PRACTICE


Young Somerset Digitise 1-to-1 Therapy Service in Just One Week
Read more

Community Heartbeat COVID Update
Read more

Farming Community Network Update
Read more

Pentabus - In Every Village, Field and Street, there Lives a Rural Story
Read more

Rural Media Announce Digital Support for Local Communities and Creatives
Read more

Pub Shop Created in Record Time
Read more

ConnecTED Together - Self-distancing but still ConnecTED
Read more