Welcome to the July 2021 Rural Services Partnership Spotlight
In this edition we showcase the diverse work undertaken by member organisations, in rural areas across the country featuring articles on rural buses, community led housing, services for vulnerable customers, pubs tacking loneliness, rural enterprise and rural health and more. We also welcome new members and remind you about free online events coming up. Happy reading!
---
New Members
The RSP, in partnership with the Rural Health & Care Alliance (RHCA), continues to increase its membership! The latest to join are detailed below click on the organisation logo to find out more about each organisation.
---
Free online seminars and events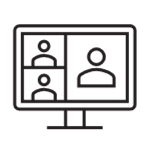 We have a fantastic range of online seminars planned for this year, covering all things rural. Events still to come include rural health and care; rural housing; enabling rural business, rural town centres and rural economies. Click here to view the full programme and book.
RSN National Rural Conference 13-17 September 2021
We also starting to take bookings for our fantastic online National Conference, which enjoyed over 400 delegates last year, listening to an array of specialists at the top of their game. This year is set to be even better! Click here to book.
Remember all events are free of charge to our members.
---
Keep your stories coming
We're always keen to promote our member organisations, so if you have an article you would like to feature in either a future Spotlight, or our weekly Rural Services Network e-bulletin, please email to admin@sparse.gov.uk
---
FEATURED ARTICLES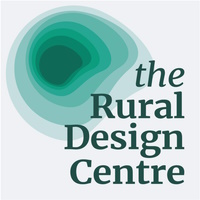 Business support project launched in the North of Tyne region aimed at developing solutions to support local rural communities
Can be wrongly assumed that the rural economy is all about agriculture or land-based activities. However, we know that in practice, the rural economy is much more diverse. The Rural Design Centre Innovation Project has been developed to bring rural communities, business, public sector and research together to identify issues being faced and providing bespoke support and grants to local SMEs, supporting them to develop new products and services in response.
Read more
---
Tees Valley Rural Action supporting village halls bouncing back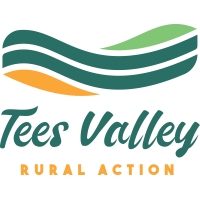 TVRA wraps a supportive arm around our village hall communities, with support and expert advice. What a sad and surreal day it was in spring 2020, when hundreds of village halls across the country had to close their doors, literally turning off a life-line for many who relied on the facilities as their safe haven and for social interaction. Buildings that were a hive of activity providing coffee mornings, library and health and wellbeing activities etc - suddenly became silent. Volunteer management committees now had to consider their new role, that of managing an empty building, they could not just lock the door, walk away, and wait for the government to tell them what to do.
Read more
---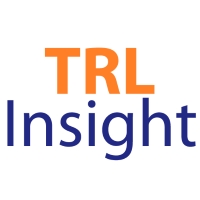 Help on hand
Covid has caused a massive shock to society and to rural economies. But there were already huge societal and economic changes underway, some of which have been accelerated by covid. Many of these have a particular impact on rural areas, for example...
Read more
---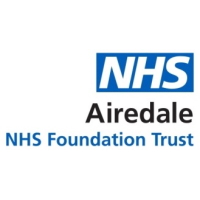 Working collaboratively in the Yorkshire Dales
Hello, my name is Kay Green. I am a Team Leader and registered nurse working with Airedale Collaborative Care Team, a community service based out of Airedale Hospital, caring for patients across Airedale, Wharfedale and up into the beautiful Yorkshire Dales. Many of our patients live in rural hard-to-reach areas so we are used to travelling through the glorious countryside in all weathers.
Read more
---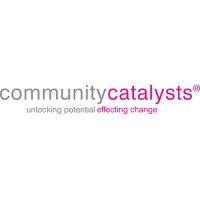 Jean's Story - Forging community connections in North Norfolk
Community Catalysts is a community interest company helping people across the country to start and run community enterprises that support other local people and provide a real choice of great local social care and community resources.
Jean's story shows the impact that community enterprises can have on people and the local community…
Read more
---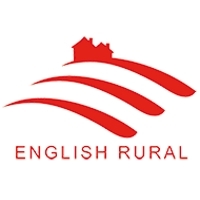 Much more than bricks
David Barrowcliff, Communications Manager, English Rural
When I first started working in the rural housing sector in 2019, my initial thoughts were: "How do I get excited about bricks? What is so interesting about hard-hats and Hi-Viz?"
I was wrong.
Read more
---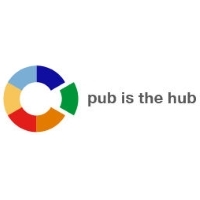 Royal visit to new community shop at Welsh village pub
Pub is The Hub hosted The Prince of Wales as he celebrated the finale of his tour of Wales by pulling a pint at Pub is The Hub project The Ponthir House Inn in Ponthir, in South Wales.
Read more
---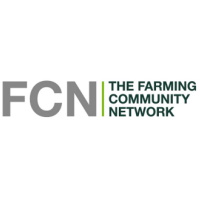 FCN Asks if industry is really "As tough as old boots"
With mental health an increasing concern in farming, The Farming Community Network (FCN) charity is asking the farming community if it's really 'as tough as old boots' to encourage open conversations and reduce stigma.
Read more
---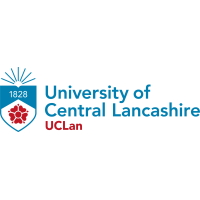 New Report Highlights Regional Variations Cause Health Inequality and Higher Mortality Rates, plus fellowship opportunity
Regional and location variations have been highlighted as causing health inequality resulting in higher mortality rates, in a new report from the National Centre for Remote and Rural Medicine. The report from the Centre, part of the University of Central Lancashire is due for release imminently.
Read more
---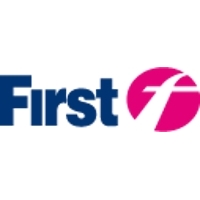 First South West Launches Adventurous New Leisure Brand
Adventures by Bus is the new and exciting brand for outstanding leisure services at First South West. It heads and incorporates an exciting 'family' of adventures across Somerset, Devon and Cornwall; Atlantic Coaster, Falmouth Coaster, Land's End Coaster, Day Tripper, The Lizard, Dartmoor Explorer, Discover Exeter and the Exmoor Coaster.
Read more
---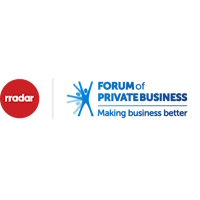 What does the Forum of Private Business Do?
We save businesses who do not have their own HR and legal resources, money through helping them to put the right compliance in place, as well as saving them time which they can use to grow and develop their business. We have access to government at National and Local level and can ensure members issues and opportunities are discussed and acted upon!
Read more
---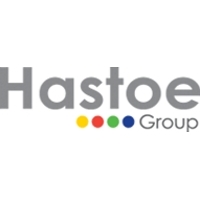 New rural homes fit for a sustainable future
Hastoe Housing Association has been celebrating the official openings of two of its sustainable, rural housing developments in Cambridgeshire and Suffolk. It's the first time in 18 months of Covid lockdowns and restrictions that the development team has been able to get out to mark the completion of new homes that showcase Hastoe's continuing work on bespoke, small developments in rural areas of southern England.
Read more
---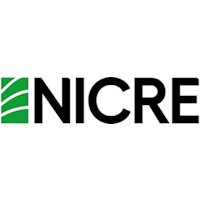 Helping businesses transition to net zero, new research and more!
We aim to make a practical difference by supporting rural businesses to transition to net zero.
We co-hosted an event in June with Food and Drink North East and the Rural Design Centre Innovation Project to help food and drink businesses move towards sustainable delivery.
'Delivering the goods' brought together producers, companies specialising in low-carbon delivery and businesses already using these methods.
Read more
---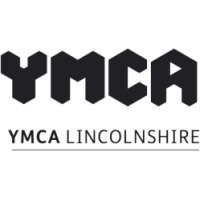 Going the extra mile to support communities
Throughout the pandemic YMCA Lincolnshire has continued to deliver our wide range of services to individuals and communities across Lincolnshire. Our nursery settings in Gainsborough and Lincoln have continued to operate, offering high-quality care for families, many of whom have vulnerable children. We go the extra mile, for example providing activity kits and food parcels to ensure families feel as supported as possible in uncertain times.
Read more
---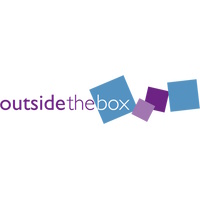 Support Choices flies the nest becoming a sustainable local advice service
Support Choices celebrates becoming an independent advice charity, empowering people in Perth and Kinross with information.
Outside the Box started the project in 2019 to help older and disabled people and their families get the support they need to have a good life. Now Support Choices spreads its wings as part of the sustainable local wellbeing economy.
Read more
---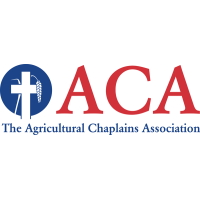 The Agricultural Chaplains Association embraces technology
The Association continues to grow and in doing so the amount of work that we do also increases. The pastoral care side of our work includes working with farmers and rural folk on such topics as the aftermath of Brexit; Bovine Tb; the increase in agricultural and rural business administration; mental and general health issues and finally the delicate topic of farm succession and its planning. That list is, of course, not exhaustive!
Read more
---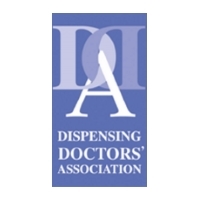 Integrating care in rural areas
With fewer than nine months to go until April 2022, the time is right for local health and care systems to think about the forthcoming Health and Care Act.
Enacting legislation, the Health and Care Bill 2021, has finally been introduced to Parliament, albeit still subject to the normal Parliamentary to- and fro-ings that precede its passing into law.
Read more
---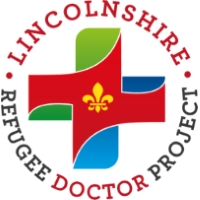 Lincolnshire Refugee Doctors Project
Following our initial recruitment in 2019 we have now recruited 30 refugee and asylum seeking Doctors to our project. Three of our Doctors have graduated from the programme, gained GMC registration and are now working in the NHS locally. Many of our other Doctors who are working their way towards GMC registration have carried out different roles within the NHS to provide support throughout the COVID period. As well as Grimsby & Scunthorpe the Lincoln part of our programme is now up and running and we continue to look for additional partners in the Lincoln area that can support us with housing, removals and relocations, furniture and white goods donations.
Read more