Welcome to the July 2020 Rural Services Partnership Spotlight
It's great to see an array of stories submitted by Rural Service Partnership members this month. In this edition we showcase the diverse work undertaken by member organisations, in rural areas across the country featuring articles on rural health, education, farming, housing, business and good causes. We also welcome new members and remind you about the launch of our exciting National Rural Conference. Happy reading!
---
New Members
The RSP, in partnership with the Rural Health & Care Alliance (RHCA), has increased its membership to over 200 organisations in the last 12 months! Latest to join are 65 High Street and Nidderdale Plus Community Hub click on the name of each organisation to find out more.
---
Keep your stories coming
We're always keen to promote our member organisations, so if you have an article you would like to feature in either a future Spotlight, or our weekly Rural Services Network e-bulletin, please email to admin@sparse.gov.uk
---
The National Rural Conference 2020
We opened bookings for our annual National Rural Conference last week. We're thrilled with the number of members that have booked already. Be sure to check out the programme below and book your free place now! You can book onto individual sessions (if a particular speaker or subject interests you) or as many as you like.
Each day of the week is themed as follows and we have an excellent line up of rural speakers for you:
Monday 14th September – Rural Economy Day sponsored by Green Energy
Tuesday 15th September – Rural Connectivity Day sponsored by NALC
Wednesday 16th September – Rural Housing Day sponsored by English Rural Housing
Thursday 17th September – Rural Environment Day sponsored by Green Energy
Friday 18th September – Rural Health and Wellbeing Day
Although the conference is solely online this year, we have taken elements of the usual Cheltenham conference: plenaries, seminars, and a chance for networking, and included these throughout the week.
Click here to view 2020 National Rural Conference find out more about the speakers and to book your place!
---
FEATURED ARTICLES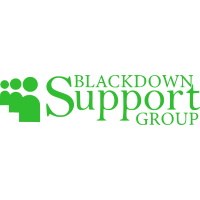 Blackdown Support Group wins £1,000 Movement for Good award
Local charity Blackdown Support Group has won a £1,000 Movement for Good award thanks to nominations from the public. Blackdown Support Group is one of 500 winners in specialist insurer Ecclesiastical's Movement for Good awards, which is giving £1million to charities this summer. Members of the public were invited to nominate causes close to their hearts, with 500 gifts of £1,000 available for donation. 13,695 charities were nominated by an amazing 253,879 members of the public.
Read more
---
Cirencester Town Centre – Resilient and Robust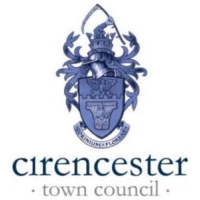 Cirencester Town Council pre-empted the changing face of the high street in 2007/08, when the community plan 'Our Future Cirencester' was published; whilst we didn't pre-empt the radical change in shopping habits, we did want to regenerate the town centre so that it was fit for purpose in the future. In 2017, the Town Council delivered radical change and received a national civic voice award; the judges commended us for taking the lead in tackling a difficult problem head on and "reclaiming the historic centre of the town for people and not cars. The Market Place scheme demonstrated the power of urban design in helping to enliven our historic high streets and sets an example for conservation areas across the country".
Read more
---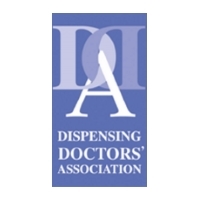 Dispensing Doctors' Association - The digital divide exposed by COVID-19
COVID-19 has exposed many shortcomings in the health and social care system, and for dispensing patients in England, large among these is the implementation of the Electronic Prescription Service. For several decades, GPs and pharmacies have been making a slow transition towards digital prescriptions, that is a digital infrastructure to support – and ultimately replace – the green prescription form that for years has been physically handed from doctor to patient, and then to pharmacy and back to the NHS for pricing. It's been a journey through several digital iterations but, finally, patients can now ask their GP to electronically send their prescription 'order' to the dispensary of their choice, from where the medicines can be delivered straight to their front doors.
Read more
---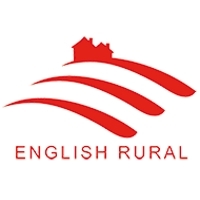 My Home Is Kinder To Me, My Wallet And The Planet
Perspectives on a Retrofit Programme from Christine Saunders, An English Rural Resident from the village of Clavering, Essex. "It was the early 90s and we were living in a council house in the village of Clavering near Saffron Walden. There were four of us: my husband, myself and our two children. The children were growing up fast and still sharing a bedroom, which wasn't ideal. The village had a great sense of community and we loved living there. But we were outgrowing our house and we knew we had to move. We heard that English Rural were building a small development of eight much-needed affordable homes in the village. So we applied for one and we were successful. We were all thrilled that we could stay in the village and among the community we knew and loved.
Read more
---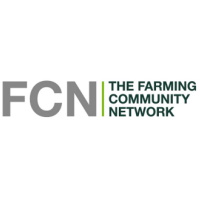 9 in 10 anticipate increased need for farming charities over the next five years
More than 90 per cent of respondents anticipate a spike in demand for farming support organisations over the next five years, a new survey by the Farming Community Network (FCN) has revealed. The survey of over 160 farmers, agricultural businesses and members of the public across the UK found a significant belief that over the next five years there will be an increased need for the services provided by farming support organisations and charities. 48% of those surveyed said the need will increase, while 44% said the need will increase significantly.
Read more
---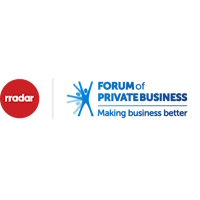 The Business which were ignored are now paying the price
By Ian Cass, Managing Direct- Forum of Private Business.
For all the time that I have been involved with the Forum of Private Business there have been three business sectors that have been a concern, for our members who work in them. Namely: Care Homes; High Street Independents and Regulated Tenanted Pub Estates. As a result we have spent a lot of time and effort campaigning o their behalf and doing our best to bring these sectors and their issues to the attention of local and national governments who are in a position to be able to help and do something about them. It has taken the Coronavirus outbreak to bring the issues in these sectors clearly into focus and they can no longer be ignored by government and we look forward to having a constructive conversation with them in order to make the required changes.
Read more
---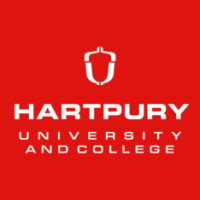 Landmark scholarship is awarded for PhD research project at Hartpury
Hartpury University PhD student Ellen Gibson has been awarded the institution's first-ever John Oldacre Research Scholarship to support her ground-breaking research into the dairy industry. The John Oldacre Foundation provides financial support for the advancement and promotion, for the public benefit, of promising research and education in agricultural sciences, including the publication of significant findings. The charity has generously gifted Hartpury University a £1 million endowment to support student research and participation on its agricultural courses at both university and college level.
Read more
---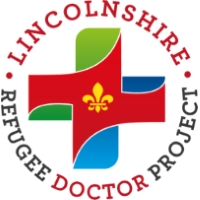 Lincolnshire Refugee Doctor Project CIC
The Lincolnshire Refugee Doctor Project supports Refugee Doctors to be able to work in NHS, by relocating them to this area and providing them with the language and clinical training that they need in order to register with the General Medical Council (GMC), and then work in Lincolnshire, an area which currently has a significant shortage of doctors. Training started in October 2019, and 11 doctors are currently active in the programme. One doctor has already 'graduated' and is attending a GP Speciality training programme. Other members are making good progress. Dr Taha Al Neami, for example, achieved his medical degree in Syria before arriving in the UK as a refugee in 2018. He joined the programme last October and has since passed the first of two clinical exams required by the GMC. His English is now fluent, helped by the fact that he has been combining his training with shifts as a healthcare assistant at Diana Princess of Wales Hospital during the pandemic. He plans to take the second clinical test in autumn, and if successful he will then be able to register with the GMC.
Read more
---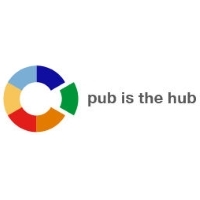 Catch The Ferry for a trip to the shop
Local residents of Stokesby near Great Yarmouth in Norfolk can skip the six-mile round trip to the nearby town for essential groceries since their local, The Ferry Inn, opened a shop in the pub. Alison Brewster and her family who run the waterside pub came up with the idea from Pub is The Hub after the village shop closed a year ago. The rural pub champions supported the venture with advice and a grant towards the cost. The Ferry Inn Village Shop opened last month with strict Covid-19 rules in place with Perspex around the shop counter, social distancing for waiting customers, and a one-in one out policy. The shop is situated inside the pub in, what used to be an underused pool room. It has a separate entrance so it can be separate from the pub.
Read more
---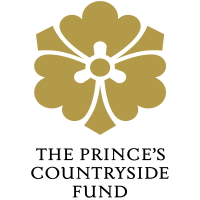 Princes Countryside Fund Welcomes New Executive Director, Celebrates National Countryside Week and more!
Keith Halstead joined The Prince's Countryside Fund at the start of June, taking over from Claire Saunders, who is stepping down after five years following a move to Northern Ireland. Keith has over twenty-five years' experience gained in a number of senior roles across the two National Trusts in England and Scotland. Keith has also been Chief Executive of the Community Transport Association, a trustee of the Churches Conservation Trust, a member of Defra's Civil Society Advisory Board and of the National Lottery Heritage Fund's Committee for South East England.
Read more