18.01.2022
January Edition of Casebook - Health Funding Opportunities from the Rural Health and Care Alliance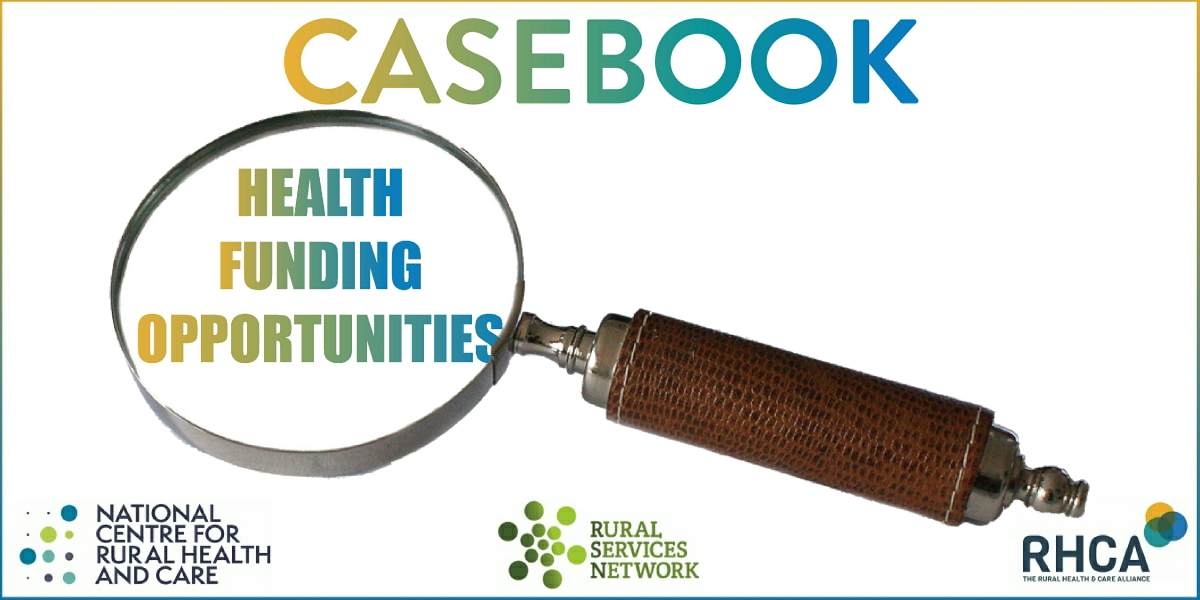 | | |
| --- | --- |
| This month's featured funding opportunities are: | |
Sport England - Queen's Platinum Jubilee Activity Fund
Funds of between £300-£10k are available to not-for-profit organisations. Funds are aimed at encouraging physical activity, particularly for people who live in economically disadvantaged areas, and are not limited to sports-based organisations.
Closing date: Not stated.
For more information visit:
https://www.sportengland.org/how-we-can-help/our-funds/queens-platinum-jubilee-activity-fund
Screwfix – Screwfix Foundation Fund
Funding of up to £5,000 for organisations to deliver projects that will fix, repair, maintain and improve properties and community facilities for those in need throughout the UK. Activities funded can range from repairing buildings and improving facilities in deprived areas, to decorating the homes of people living with sickness and disabilities
Closing date: Ongoing, with funding allocation panels meeting in March, June, September and December.
For more information visit:
https://www.screwfix.com/help/screwfixfoundation/
NIHR - Health and Social Care Delivery Research Programme
The programme aims to commission high-quality, well-designed research which will be carried out by effective and efficient research teams, providing findings which meet the needs of NHS and Social Care managers and leaders. Examples of relevant projects include: Preventing avoidable mortality or morbidity, Improving quality of life, Improving the acceptability, experience and effectiveness of care, Improving the cost effectiveness of care, or Improving equity of care.
Closing date: 22nd March 2022
For more information visit:
https://www.nihr.ac.uk/explore-nihr/funding-programmes/health-and-social-care-delivery-research.htm
Medical research Council - Neurosciences and mental health partnership
Grants are available to support new partnerships between diverse groups of researchers in neurosciences and mental health which will facilitate the establishment of new, high-value collaborative activities or capabilities and add value to high-quality scientific programmes that are already supported by grants from MRC and other funders.
Closing date: Applications are ongoing, but the current round will close on 25th May 2022.
For more information visit:
https://www.ukri.org/opportunity/neurosciences-and-mental-health-partnership/
---