21.02.2010
Housing shortfall remains critical
The massive shortfall in affordable housing is still a critical rural issue, says Charley May.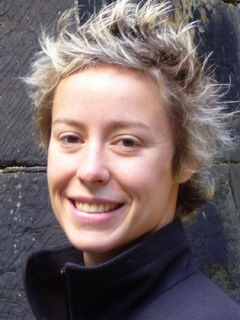 THE lack of affordable housing in rural areas is widely recognised as one of the most serious threats facing the countryside.
Longterm viability of any community requires a demographic mix of people of all ages and backgrounds. But the affordable housing crisis in rural areas means many younger people and families have no other choice but to leave the communities in which they've often grown up and where they wish to remain and work.
The exodus of young people from rural communities in search of more affordable housing means the remaining population levels can't support shops, services and schools. The vicious cycle created by a lack of affordable housing, if not broken, leads to the break up of communities and villages, often meaning they have no long term future.
Back in 2006 the Affordable Rural Housing Commission recognised the urgency of the issue and The Taylor Review of Rural Economy and Affordable Housing, which reported in 2008, provided a comprehensive launch pad for action on affordable housing. But the problem remains as serious as ever.
The number of people who have been put on social housing waiting lists in rural areas has risen by 54% in ten years. Yet only 5% of houses in villages are social housing compared to the national average of 23%.
In 2006, the Affordable Rural Housing Commission advised 11,000 homes needed to be built annually in rural communities and yet less than half of that number is being built.
Recent research by the Countryside Alliance indicates that the real need is probably even greater. A freedom of information request sent to all local authorities with responsibility for housing asked: What was the identified annual affordable housing need as outlined in their latest Housing Needs Surveys or Strategic Housing Market Assessments; and how many affordable homes were planned for the financial years 2009/10 and 2010/1.
Results not only reveal the scale of the shortfall in affordable housing but how far existing policies are from beginning to meet the need, which is getting worse year-on-year.
Councils that responded identified an annual need of 76,532 new affordable units. The planned number of affordable units to be built in 2009/10 amounted to 15,409 or 20% of the identified need. The delivery targets set for 2010/11 amount to 17,208 or 22% of the identified need. A similar picture emerges in Wales and Scotland.
There is no doubt that some local councils and communities have made outstanding progress in tackling this problem but the vast majority have not. The problems are not simply a question of funding, although clearly greater resources are needed.
Massive housing need requires solutions that are locally led. The planning system should allow freedom for councils to develop local initiatives to develop small clusters of affordable housing to meet the criteria of community support, good design and which are affordable in perpetuity to local people.
Often opposition to housing development arises not because communities are opposed to new housing but because they feel that new housing is being imposed from outside and is not for meeting the need of local families.
Moreover, many more landowners would be willing to make land available at an affordable price were they able to ensure it was to the benefit of their own communities, including their own families.
Parish councils and the people themselves that understand local problems best who should be free to find appropriate solutions. What works for one community might not in another. Genuine freedom for local councils to make decisions is the way forward.
Only when local communities have the power and flexibility will they be able to identify and implement measures which best address the needs of that community whether in terms of housing, transport or other services.
The Countryside Alliance continues to campaign on this vital issue and is working closely with other key organisations, such as the National Housing Federation, the Commission for Rural Communities and individual housing associations to help local councils and communities meet local housing need.
Charley May works for the Countryside Alliance, an organisation that campaigns across a range of issues affecting rural communities. She can be contacted at charley-may@countryside-alliance.orgThis e-mail address is being protected from spambots. You need JavaScript enabled to view it .