23.02.2021
February Edition of Casebook - Health Funding Opportunities from the Rural Health and Care Alliance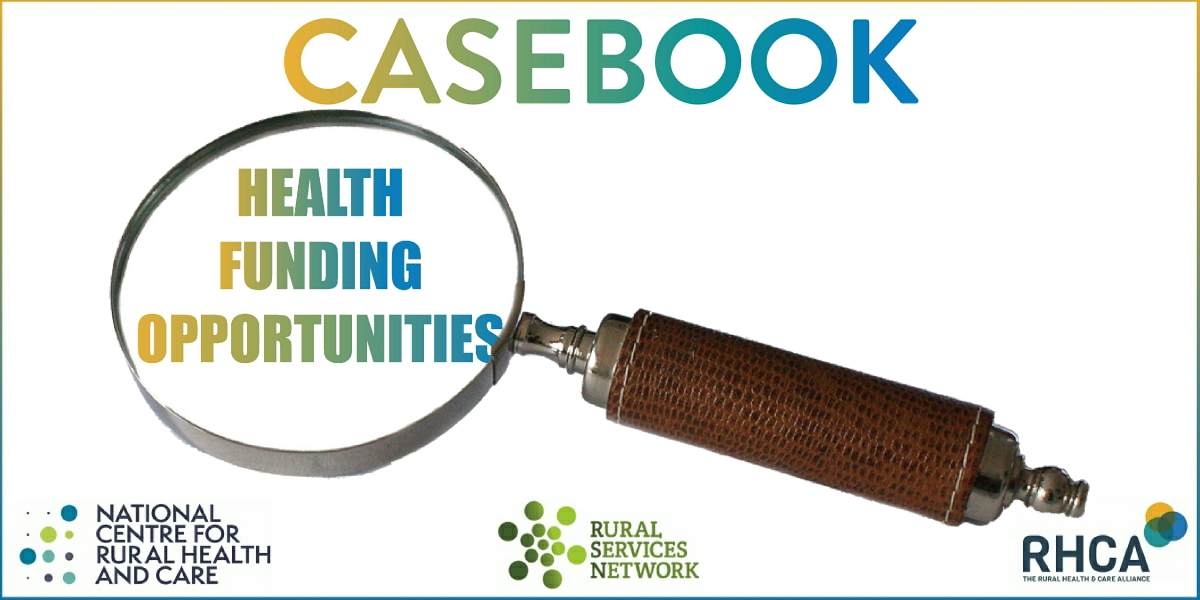 | | |
| --- | --- |
| This month's featured funding opportunities are: | |
Innovate UK
Funding for projects which aim to produce innovative solutions to health and care challenges. Projects funded can be from any sector or discipline that demonstrate the potential for significant positive healthcare and economic impact, including:
Precision medicine (both therapy and diagnostic components)
o Advanced Therapies (Cell & Gene Therapies)
o Diagnostics (in vitro, in vivo and including sensors and imaging)
o Enabling Medical Technologies and Devices
o Digital Health
Projects should support the development of innovative technologies or processes that will help provide any of the following:
Disease prevention and proactive management of health and chronic conditions
Earlier and better detection and diagnosis of disease leading to better patient outcomes
Tailored treatments that either change the underlying disease or offer potential cures

The deadline for applications is 22nd February 2022.
Applications can be made via Proactis (https://supplierlive.proactisp2p.com/Account/Login)
---
Assura
https://www.assuraplc.com/news-items/applications-open-our-assura-community-fund-rlwc2021-grants-programme
Funding for projects to strengthen the capacity of charitable/voluntary sector organisations to deliver a range of wellbeing project activities, which must take place at locations either receiving RLWC2021 CreatedBy grants - or at community rugby league organisations, based in RLWC2021 host areas.
Funding of £1,000 - £5,000 is available to support vulnerable people, those with anxiety and depression, socially isolated groups, and those living in economically disadvantaged areas.
Closing date: 28th February 2021
---
Heart Research UK
https://heartresearch.org.uk/healthy-heart-grant-apply/
Healthy Heart Grants of up to £10,000 to fund community projects across the UK that focus on heart health and promote healthier, happier and longer lives. Different funding schemes are available for different areas of the UK, and each scheme has a different application window. The current area open is the Meridian area which covers the region around Southampton, Brighton and Farnborough, however other areas are opening soon.
---