29.01.2010
Celebrating our rural businesses
A cold winter has made an already challenging year harder for rural businesses, says Charley May.
ISOLATION from major transport infrastructure means many rural areas have borne the worst of an exceptionally cold winter. The disruption is bound to have impacted on rural businesses, making an already challenging year harder.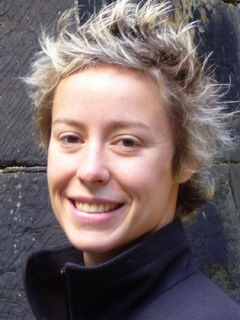 Running a business any where requires ingenuity, dedication and hard work, but doing so in a rural area comes with specific sets of challenges. Against a backdrop of recession, post office closures, low broadband access, poor public transport and few affordable houses, rural businesses have to work hard to stay competitive and successful.
In addition to these challenges, the continuing encroachment of red tape from the European Union, disease outbreaks and supermarket expansion have forced many farmers and rural enterprises out of business. Yet a tremendous number have also responded, diversifying in the most inspiring ways to become some of Britain's most creative and unique businesses.
A tour through the rural heartlands from Lands end to John O'Groats uncovers businesses from traditional butchers, bakers and carriage wheel makers to unique wildlife photography experiences, bespoke furniture makers and ice creameries. The common theme among these businesses is to offer the customer something out of the ordinary and some local authorities are really getting behind them in helping these businesses reach new customers.
The best example of this comes from Ribble Valley Council, who set up the Ribble Valley Food Trail in 2008 as a way of helping rural businesses and communities recover after the wake of the foot and mouth crisis in 2001. The trail highlights some of Lancashire's best food producers, retailers and pubs across the region in an online and print map which is promoted through the Lancashire and Blackpool Tourist Boards. This low cost initiative has received extensive media coverage and is recognized as an excellent framework for other rural local authorities to consider in their strategies to help their rural businesses thrive.
But when it comes to celebrating the best of British rural business the Countryside Alliance Awards is the biggest event of its kind in the calendar. The 'Rural Oscars', as they've been dubbed, are now in their fifth year and seek to promote and celebrate the people behind great rural businesses. The initiative came into existence because the Countryside Alliance felt the "doom and gloom" tales of rural decline, while true to an extent, did not accurately reflect the spirit of rural people and the efforts of thousands to keep their communities alive.
The Countryside Alliance Awards will announce the winners of the 2010 competition on 3 February at the House of Lords. With all the regional winners vying for the chance to be national champion in their category it's bound to be an exciting day for all those involved and for celebrating the rural economy. To find out the best local rural businesses in your region, click here.
Charley May works for the Countryside Alliance, an organisation that campaigns across a range of issues affecting rural communities. She can be contacted at charley-may@countryside-alliance.org.