Changes to licensing legislation continue to ignite debate, writes Brian Wilson.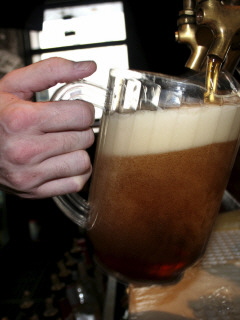 CHANGES to licensing legislation continue to ignite rural debate, writes Brian Wilson.
Changes introduced by 2003 legislation to the licensing system for the sale of alcohol and for entertainment continue to be the subject of some debate.
Not least the introduction of 24-hour licences.
Rather surprising, then, that the latest statistical bulletin on the subject from the Department for Culture, Media and Sport (DCMS) appears not to have gathered more newsprint.
Yet a rural story lies within the catchy-titled Alcohol, Entertainment and Late Night Refreshment Licensing England and Wales April 2008 to March 2009.
It should perhaps be said that this bulletin is based upon statistical returns made to DCMS from each of the 378 licensing authorities (districts and unitaries) across England and Wales.
Most rural interest about licensing has focused on how the new system impacts on village halls and marginal rural pubs.
In particular, the operation and adequacy of Temporary Event Notices (TENs), which are used by many village hall committees because they offer a less burdensome (if only temporary) licence.
The statistical bulletin contains some headlines about TENs, but – like almost all of its facts and figures – sadly it doesn't offer any geographic breakdown of the national picture.
One set of figures which is mapped is the number of 24 hour licences that have been granted for the sale of alcohol.
What that shows is not what I would have predicted. Publicity about (and against) 24 hour licences has been largely urban and often linked to concerns with city-centre binge drinking.
Nationally, some 7,200 premises hold 24 hour licences or 4% of all licences for the sale of alcohol. These are held by a mix of hotels, pubs, bars and nightclubs, supermarkets and convenience stores, and a host of other premises types.
Indeed, "other premises types" includes a few village halls.
But the first inkling of a rural story comes from the regional breakdown of these figures.
Some 24% of all 24 hour licences are found in south-west England, while only 11% are in Greater London. A map – on page 19 of the bulletin if you're interested – shows this distribution at licensing authority level.
Many of the areas with the highest proportion of such licences are, in fact, coastal or rural.
Places where they make up more than 8% of all alcohol licences - twice the national average - include north Devon, north and east Norfolk, the Isle of Wight, most of Dorset, most (pre-unitary) districts in Cornwall and a couple of (pre-unitary) districts in Shropshire.
Part of the explanation seems to lie in the fact that over half of these licences have been granted to hotels and most of them, incidentally, for the sole use of their guests. This has identified a string of resort areas.
But even when hotels are subtracted from the equation (page 53 of the bulletin) the map continues to highlight much of Dorset, north Norfolk, the east coast of Kent and former Teesdale in County Durham as places with a high proportion of such licences.
It would be fascinating to hear, not least from the licensing authorities concerned, a little more of the explanation behind these figures and what this has meant on the ground.
After all, having a licence is not the same as using it or, at least, not on a regular basis.
Is this rural story a mix of demand and supply - areas with hotels that generate a demand for 24 hour licences, but equally councils who perceive less risk in supplying them than their metropolitan counterparts?
Brian Wilson, research director at the Rural Services Network, is a consultant offering policy research, evaluation and advice, with a particular interest in rural issues. His e-mail is brian@brianwilsonassociates.co.uk.