08.02.2021
Biomass Heat Works/biomass in farming areas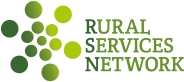 In the RSN review of the Government's 10 point plan for a Green Industrial Revolution through a rural lens we said "A mixed technology approach is required for rural homes and business to move to net zero, particularly for hard – to - treat homes. Biomass can have a role in transition and back-up capacity but if this slows the transition to zero emissions this will be counter - productive, and air quality impacts must be considered. Bio-fuels have a role in heating older properties. Hydrogen may become the solution – but delaying deployment of known technologies now will result in goals being missed".
Here is a piece from RSN member UK Pellet Council setting out their thoughts on the need for biomass in rural and farming areas, and why a more tailored heat decarbonisation plan is required
---
Biomass Heat Works/biomass in farming areas
Mark Lebus of the UK Pellet Council and Biomass Heat Works! explains the need for biomass in rural and farming areas, and why a more tailored heat decarbonisation plan is required…

"Biomass for heating has long been used by those living on and operating businesses in farming areas, as well as those in more remote or off-grid communities. Both domestic and commercial rural users, from private homeowners to pig and poultry farmers for example, all require an alternative yet reliable, cost-effective energy source, particularly given their locality and accessibility to the electricity grid.
"The Government's White Paper, published at the end of 2020, is still (it seems) very much urban-focused, relying on a 'one size fits all' approach for the UK to achieve carbon reduction and switch to renewable heat technology through electrification.
"Whilst ambitious, it also overlooks the specifics needed, especially for rural and farming communities; ie the age of a building, the current heating system installed and whether additional connectivity to the local grid is possible. So, for the many thousands of older buildings in rural areas, it offers little in the way of incentive when the only option is a small subsidy towards an air source heat pump (ASHP) without regard to whether this will actually (effectively) work.
"Biomass, a proven, renewable heat technology, has long been the 'preferred solution' for off-grid households so we're calling on ministers to incorporate a more bespoke, technology-agnostic, rural heat decarbonisation strategy into future energy policy.
"However, there's a much bigger picture and a much stronger argument for supporting and using biomass for heat in farming communities, and it goes a lot further than just reducing carbon emissions.
"Achieving optimum energy efficiency is a major factor for most farmers given their remote location and the price-driven markets they operate in. For many agricultural businesses, such as poultry producers who have high or constant heating requirements, the use of biomass wood pellets has allowed them to remain energy efficient and cost-competitive.
"Another factor is creating and maintaining employment within these farming communities. The biomass heat industry supports up to 46,000 bioenergy jobs in the UK alone, the majority in non-urban areas. By working better collaboratively with other rural sectors including agriculture and tourism, we can further enhance and steadily grow an existing circular economy, creating more rural jobs and new business diversification opportunities; for example, providing renewable heating to old farm buildings converted into modern holiday accommodation. Many agricultural workers also work within the bioenergy sector during off-peak seasons to subsidise their income.
"Additionally, the potential to create a self-sufficient, UK-based wood fuel manufacturing market is also of huge importance, especially post-Brexit.
"Simply put, the planting of millions of trees in rural areas as part of Defra policy and climate change commitments requires the correct systems and supply chains to be in place. Creating a market to handle increased 'forest residues' left from traditional forestry uses fully supports sustainable woodland management.
"Local communities would reap the benefits too with investment in wood pellet manufacturing facilities, business growth in system installation, maintenance and fuel supply companies, and the creation of green jobs as part of the country's economic recovery.
"This all stems from the fact that a boiler needs biomass fuel for approximately 20 years and it's a business model that should definitely be backed.
"Even with such huge commercial potential, farming communities have long seen the benefits of biomass for household heating too. The UK has the oldest housing stock in Europe (75% of buildings in England were built before 1975) and a significant number of these are in rural settings. It therefore requires Government to look again at a wider set of solutions for these areas and their buildings, with biomass having a much larger role to play.
"Rural communities should no longer have to play catch up when a more technology-neutral approach to eliminating fossil fuel usage (ie oil and LPG) could be adopted.
"It's a complex issue and certainly one which cannot be overcome with a 'one size fits all' approach. I believe that those living in rural and farming areas would benefit from a more regionally-focused approach and a greater input into which technologies are best suited to the types of buildings they occupy."
Biomass Heat Works!, delivered by the UK Pellet Council, is an industry voice for the UK's biomass heat industry. For more information go to www.biomassheatworks.co.uk or @biomassheatworks.