Linda Walton wonders if the rural economy should be better supported.
In my opinion, it's the people, the businesses and their communities that shape our rural heartland. Yet straight away I can hear some people saying that I'm forgetting our woods and copses, our footpaths and fields.
Woods, copses, footpaths and fields all attract people; they're not dependent on fickle things like the state of the economy. And frankly, they matter more than trade. Or so the argument goes.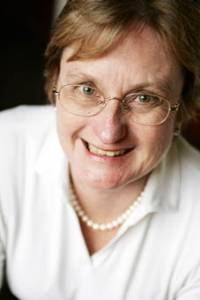 I beg to differ. Our countryside owes much of its beauty to the unremitting hard work of our farming community.
Few people go on excursions just to see hills and valleys; they love to find that attractive, quirky village where they can slake their thirst and buy that novel souvenir of their day out.
Well, none of that's going to happen unless the people who own those businesses have confidence that they can make a living in those villages; if they don't have that confidence they'll sell up and leave.
Over the last few weeks the Federation of Small Businesses has been taking its 'Keep Trade Local' campaign out into Aylesbury Vale and I've learned some very important facts.
First, the Vale's communities are full of local action groups who are passionate about making their town or village great.
Secondly you can't always judge the vibrancy of a place by its high street.
Take Stone, for example. The Stone Business Association has joined with us on our 'Keep Trade Local' crusade and we met with them last week.
Now there's not much of a traditional village centre in Stone, yet the Association, in its short life, has already got over thirty members and it's growing.
How can that be? Because there are so many self employed entrepreneurs there who work from home.
These are the invisible wealth creators in our rural economy and we must do all we can to nurture them.
To make a living local businesses have to have trade; regular, reliable, loyal trade that does not depend over much on visitors who come and go, in other words local footfall.
That means houses, employers and employees on the doorstep, a range of shops and services of a sufficient variety that make going to the big towns an interesting day out but not a daily necessity.
And all these things have to be in the middle of our beautiful green countryside.
Here we bump into one of the key battle lines that are drawn for us in The Vale. What's the right balance between preserving our greenery and the serving the needs of our economy?
We have to face the fact that our county has a reputation for actively discouraging big, medium and small businesses through the application of our planning laws.
And then there's the vexed question of offering sufficient affordable housing in the right places. If we cluster it all on the fringes of big towns we exacerbate congestion and drain activity from our surrounding settlements.
We have to create 26,000 new houses right here on our doorstep and generate the same number of new jobs to go with them.
Many of my members want to grow their small and medium sized businesses but have little faith that the social climate is on their side. They could be the source of so many of these much needed jobs.
Something will have to give.
I'm not convinced that we're doing enough to support our rural economy.
We need to push the debates about land use versus the preservation of the green belt to an absolute point of tension and set it against our long term economic needs.
We need to actively support the energy of our rural business groups that have the drive to invest in their towns and villages.
The FSB will be out there working with them to promote local trade – what can you do personally, in your business or private life, to back us?
There are no easy answers to the challenges facing rural areas. We cannot and should not concrete over our beautiful countryside.
But we must be seen to be welcoming to new residents and expanding enterprise alike.
Our district is what it is because of all of our towns and our villages. And all must succeed equally if our long term success is to be assured.
Linda Walton is chair of the South Buckinghamshire and Aylesbury branch of the Federation of Small Businesses.
A not-for-profit, non-party-political, member-led national organisation to promote the interests of small businesses, the federation has over 215,000 members nationally and 1200 in South Buckinghamshire.
Members have access to an extensive range of exclusive benefits and services, including legal and tax support, and practical independent business advice.