The Rural Services Network is an organisation devoted to safeguarding and improving services in rural communities across England.


Our mission is:
• To represent the case for a better 
deal for service provision 

• To facilitate the exchange of useful and relevant information
• To develop and share best practice





We are the most comprehensive rural network in England, and the only national network representing service providers, community representatives and national organisations. 
Our goal is to give rural areas a louder voice and bring rural thoughts and concerns together.
We are the only rural Special Interest Group at the LGA, bringing together concerns and issues experienced by rural communities.


Our Special Interest Group is split into two main sub -groupings:
• Sparse Rural
• Rural Assembly


Sparse Rural is our grouping of very sparsely populated Local Authority members and we campaign on their behalf for fairer funding for rural areas. For more information about our Fairer funding campaign click here

The Rural Assembly is made up of rural Local Authorities. It shares information and best practice on rural issues and works to provide a collective voice for rural areas to raise the profile of particular issues that they face in delivering services to rural communities. It also encompasses the Rural Services Partnership, a grouping of organisations with an interest in rural issues and the Rural Services Community. This includes Parish Councils and Chambers of Commerce.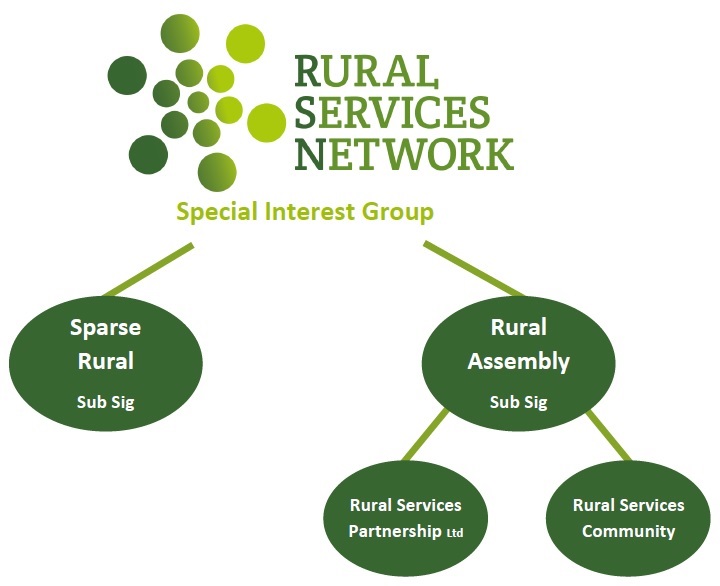 We have produced a range of leaflets which set out our key areas of work:
To find out more about our Fairer Funding campaign please select the relevant leaflet below:
To find out more about the importance of collective working and the services that we provide please select the relevant leaflet below:
For more information or to join the Rural Services Network email us This email address is being protected from spambots. You need JavaScript enabled to view it. or telephone 01822 813641
To find out more about specific members of our team and to contact them directly please visit the Contact us page

To view the Sparse Rural constitution click here

What is rural?
The term 'predominately rural' refers to counties and Local Authority districts with at least 50 percent of their population living in rural settlements (ie. rural towns, villages, hamlets and dispersed dwellings) as identified in the Office for National Statistics' rural definition, and including larger market towns as identified in the Defra classification of Local Authority districts. The term ' significant rural' refers to those Local Authorities who are between 25% and 50% rural under the same classification. The rural definition and classification were devised by the Rural Evidence Research Centre (RERC) at Birkbeck College. Further information on these can be found on the RERC website at www.rerc.ac.uk