THOUSANDS of residents across North Yorkshire are being asked what they think about local services in the county.
A major new Place Survey is being sent to more 21,000 homes in the county as part of a national initiative to help local authorities and other public sector organisations work out how well they are performing.
Devised by the Department for Communities and Local Government, the Place Survey aims to help local authorities deliver better services.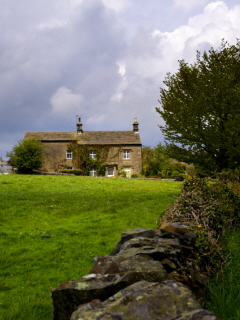 A well-constructed survey of people's views of the place they live is seen as essential for councils to understand, engage and empower citizens.
But the Local Government Association has described the survey as an "awkward compromise" between a vehicle for collecting information on a number of national indicators and an attempt to be a common survey of place.
The Yorkshire survey asks for opinions on all aspects of the 'quality of life' in each local area – Craven, Hambleton, Harrogate, Richmondshire, Ryedale, Scarborough Borough and Selby.
It includes issues such as community safety, health and dentistry provision, entertainment and the arts, parks and open spaces as well as other services provided by local councils and the police.
Each local authority has teamed up with North Yorkshire County Council to find out what it's like to live in their area so they can be certain they are dealing with the issues that concern and matter to residents.
All authorities work closely with other public services – police, health, business and community groups – to make decisions about the provision of services for local people.
The survey asks everything from how safe you feel after dark in your area and how satisfied you are with refuse collection to what you think about your local GP, shopping facilities and traffic congestion.
It also asks how well local people feel informed about local public services overall and whether they feel they can get involved in local democracy and volunteering.
Recipients have until December to complete the survey. Full results will be released in early 2009.