All Party Parliamentary Group on Rural Services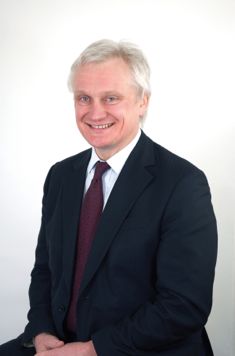 Graham Stuart MP

Chair, Rural Services All Party Parliamentary Group
Graham was born in Carlisle in 1962, and attended Glenalmond College before reading Philosophy and then Law at Selwyn College, Cambridge from 1982-85. He started his publishing business at the end of his first year at Cambridge and he remains Non Executive Chairman.
Graham has a wide range of interests from football to economics, climate change to motorcycling, rural affairs to punk rock.
He is married to Anne, and they have two daughters: Sophie and Katie.
Graham was first elected as the MP for Beverley and Holderness in 2005. He was elected by the House of Commons to serve as Chairman of the Education Select Committee in May 2010, having served on the Children, Schools and Families Select Committee from 2007.
Graham's interest in climate change saw him join the Environmental Audit Committee from 2006 to 2010 and also sees him serving as the President of GLOBE UK in the House of Commons and the Vice President of GLOBE International. He was elected by his fellow MPs to the Conservative Party Board, on which he served from 2006 to 2010.
In January 2012 Graham launched the Rural Fair Share campaign to fight for a more equitable share of government funding for rural communities.

(For contact details click here)
The All-Party Parliamentary Group (APPG) on Rural Services is a cross party Group of MP's from rural constituencies that come together around 4 times a year to promote debate on the provision of rural services and to issue periodic reports. It comprises MPs and Lords.
The register entry for the group can be viewed here.
The Rural Services Network established this Group and provides all the secretariat services.
The APPG is helpful to organisations providing rural services giving them the opportunity them to put their issues and ideas directly to MP's who pass the information on to Ministers. This Group has recently been helpful in getting the Government to re-consider the funding formula for Local Government with the Chairman setting up his own Rural Fair Share campaign

Recent presentations made to the group include small businesses, colleges, health, housing and transport.
If you want to know more email bethan.aldridge@sparse.gov.uk
| | | |
| --- | --- | --- |
| | | |
| | | |
| | | |
* This is not an official website [or feed] of the House of Commons or the House of Lords. It has not been approved by either House or its committees. All-Party Parliamentary groups are informal groups of Members of both Houses with a common interest in particular issues. The views expressed in these webpages are those of this group.