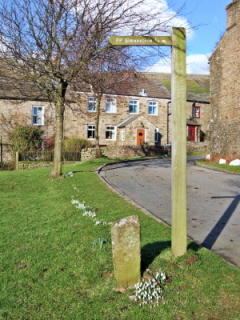 Community buildings have a significant impact in areas where there are few local jobs and training opportunities.
They are also important where land-based wages are traditionally low and services are difficult to reach due to a lack of public transport.
The report, The Economic Impact of Community Buildings in Rural Communities, was published by Action with Communities in Rural England.
"Investment in rural community buildings has a multiplier effect," says the document.
Building works create local employment, new halls initiate community activity and help the development of services,
Taken together, these attributes have important social benefits and create further employment.
"Targeted investment will help community buildings deliver these multiplier effects [and] weather the economic downturn."
Some 90% of rural community buildings are charities run by local volunteer trustees and heavily reliant on fundraising, the report says.
"Nonetheless, they support a range of local jobs and provide a wide range of services and activities which reduce public expenditure.
"They deliver policy outcomes at low cost, such as childcare, health and wellbeing, stronger communities and environmental sustainability."
The full document can be downloaded here (pdf file).
With a total asset value of over £3 billion, England's 9,000 village halls represent the country's largest network of community-owned facilities.
Volunteers work an average of 18.5 hours each week to run their local hall – the most significant factor in keeping the building open.
But only 3% of halls receive regular funding from their local authority.