ONE in five urban dwellers believes there is a greater sense of community in the countryside than in the city.
But the rural population could be taking this for granted as having a sense of community is viewed as more important to urban dwellers than to rural residents, according to the study for NFU Mutual.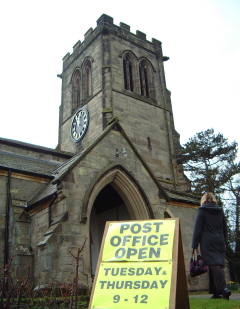 Almost a fifth of urbanites perceive community as very important compared to just one in ten (11%) rural dwellers.
"It is clear that no matter where you live, everyone is searching for a sense of belonging," said Sylvia Newham of NFU Mutual.
"City dwellers are clearly very envious of the perceived tight-knit community of the rural population but maybe it is being taken for granted by those who live in it.
"Sadly a sense of community is missed more by those who do not have it then is valued by those who do."
For a fifth of rural people, local neighbours provide a significant source of community feeling (compared to just 14% of urbanites).
People in rural communities are also more likely to feel that they know their neighbours than their urban counterparts, with a third of the rural population valuing this link.
Rural inhabitants also use hobbies and interest groups and the religious community to build up their social network meaning that they are also more likely to take part in social community events.
But this could be down to there being fewer community events available in towns and cities.
The study shows that living in the city encourages people to build a community around their workplace, an important source of community for 12%.
Almost a quarter of urbanites also rely on communities built around friends and family and even social networking internet sites (8%), such as Facebook or Bebo.
See also:
• People power plan 'should go further' (10 July 2008)
• Government unveils 'people power' plan (8 July 2008)
• MPs support call for urgent rural action (4 March 2008)
• Call for action to support rural England (3 March 2008)
• Communities to help boost services (25 January 2008)
• Villages hit back against declining services (5 July 2007)