The North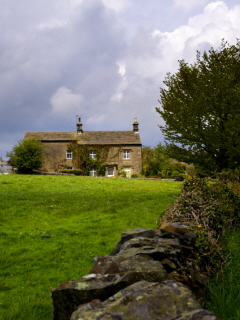 Yorkshire Rural Cinema Pilot Scheme was awarded Lottery funding by the UK Film Council so rural residents can see the latest screenings.
It will be delivered by a consortium helmed by Screen Yorkshire, and comprising the community arts company Blaize, the National Media Museum in Bradford and North Yorkshire County Council.
Backed with £400,000 of Lottery funding over three years, the consortium will purchase a combination of digital cinema standard projection equipment and high definition Blu Ray kit.
Rural communities will be able to enjoy a modern digital cinema experience, including live opera, theatre and sport satellite events beamed across the UK, without having to travel long distances.
Culture minister Ed Vaizey said: "We are a nation full of people enthusiastic about film and these people don't just live in our big cities.
"This innovative approach is an exciting step forward in giving people who don't have easy access to cinemas more opportunities to see top-class films, in a digital format, closer to home."
The scheme would make it possible for people to see a wider range of films, as well as helping communities getting together to enjoy a unique cinematic experience with their friends, families and neighbours.
"Through this project people in rural areas could be seeing the latest blockbuster and new British films in a pop-up cinema, in the open-air, in a community centre or a town hall."
Screenings are expected to commence later this year, according to Sally Joynson, chief executive of Screen Yorkshire.
"Drawing on the great experience in the region we can bring the joy and excitement of film to people and places without access to regular cinema - and add some of Yorkshire's unique film programming to these new venues."
Films will be shown in rural venues across the region including Northallerton Forum, Galtres Centre Easingwold, Selby Town Hall and Whitby Pavilion.
UK Film Council chief executive John Woodward said enabling people to get access to a wide range of films on the big screen was an important objective.
"Our research shows that there's a big appetite for the cinema experience in rural areas, but in many cases it's not being met.
"This experimental Lottery-funded scheme will bring together rural communities to watch films in 3D, to catch some of the latest releases, and to see specialist films."
Audiences would also be able to try out alternative cinema experiences like live opera, and big sports events using digital and satellite delivery.